Leap of Faith Assessment (LOFA)
Consumers want to buy a fragrance device that integrates with their smart home devices.

Wants to be able to schedule the times when their home fragrance is emitted into the air (so they don't waste the scent and money while it runs when they are not home).

And want the device to fill their entire home.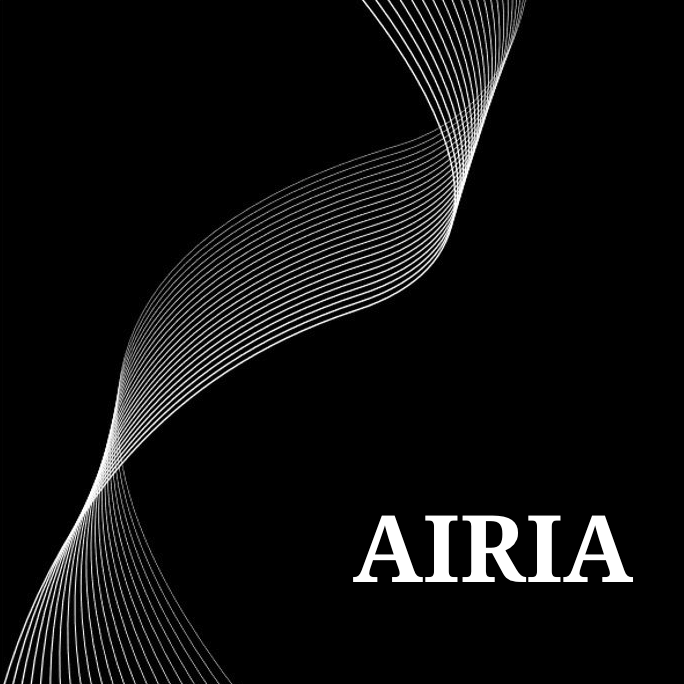 Consumer Demographic
Own at at least 1 Smart Home Device (excluding This Device)​

35+ Years Old​

Single Family Home of 1500 Sq ft + ​

$100M+ Household Income​

50/50 – Split between Female & Male Customers​

Split No Children in Household​

FOLLOW UP: Urban vs. Suburban ​

FOLLOW UP: How many Customer are Costco Shoppers?
Problem
I would like a fresh scent in my entire home, I want to schedule high-quality fragrance, but current solutions, use scent while I am away, are complicated to maintain, inconsistent, and only scent small spaces.
Solution
Each AIRIA scent cartridge provides 600 hours and up to 1500 sq ft. of beautiful, consistently noticeable fragrance that you can control from the palm of your hand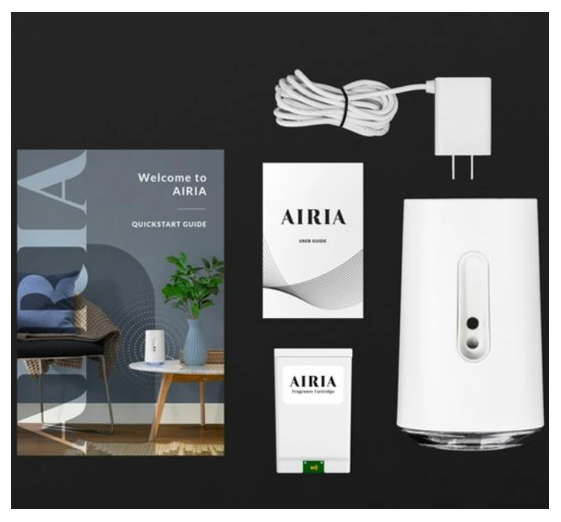 Customer Journey
In relation to Airia Smart Scent, we utilized a customer journey map to gain a deeper understanding of how customers discover and engage with the product, as well as identify potential areas for improvement. By examining the various stages of the customer journey, we aimed to identify pain points and opportunities for enhancement.
Specifically, we focused on the consideration and loyalty stages of the customer journey, which were found to have several user problems and opportunities for improvement. Throughout the design process, we gave particular attention to these stages to ensure that customers have a seamless and positive experience with Airia Smart Scent.
At each step of the customer journey, we analyzed the main touchpoints to identify any challenges that customers may encounter. We also sought to uncover any opportunities to improve the user experience and make the product more appealing and accessible.
Tools
Miro

Figma

Big Commerce

Accenture
Team
1 graphic designer

1 UX designer

6 developers

1 project manager
My Role
UX design

UX research

application developer

Promotional Calendar

Creative Briefs
Timeline
Overall: 1 year

Discovery & Research: 2+ weeks

Design & testing: 6+ weeks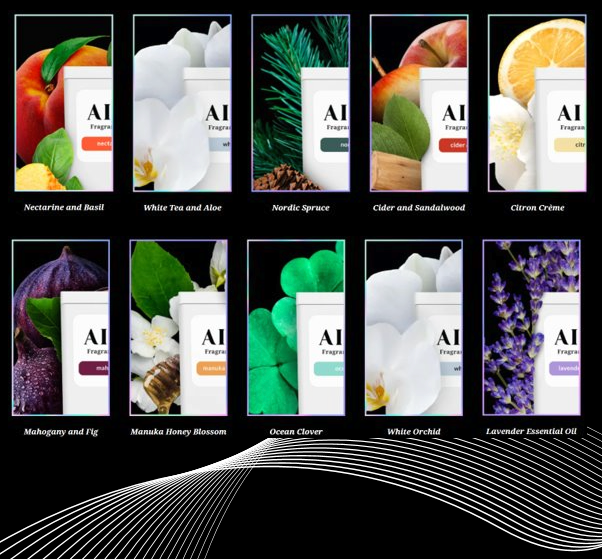 Problem Solving
To resolve these pain points, we suggested various solutions, such as improving product accessibility and providing more detailed instructions on usage. Additionally, we recommended adding new features to enhance the customer experience and promote brand loyalty.
Based on our findings from the customer journey mapping process, we made several design changes and introduced new features to Airia Smart Scent. For example, we added a more user-friendly interface and introduced a wider range of scent options to cater to varying customer preferences. These changes were made with the goal of providing customers with a seamless and enjoyable experience with Airia Smart Scent.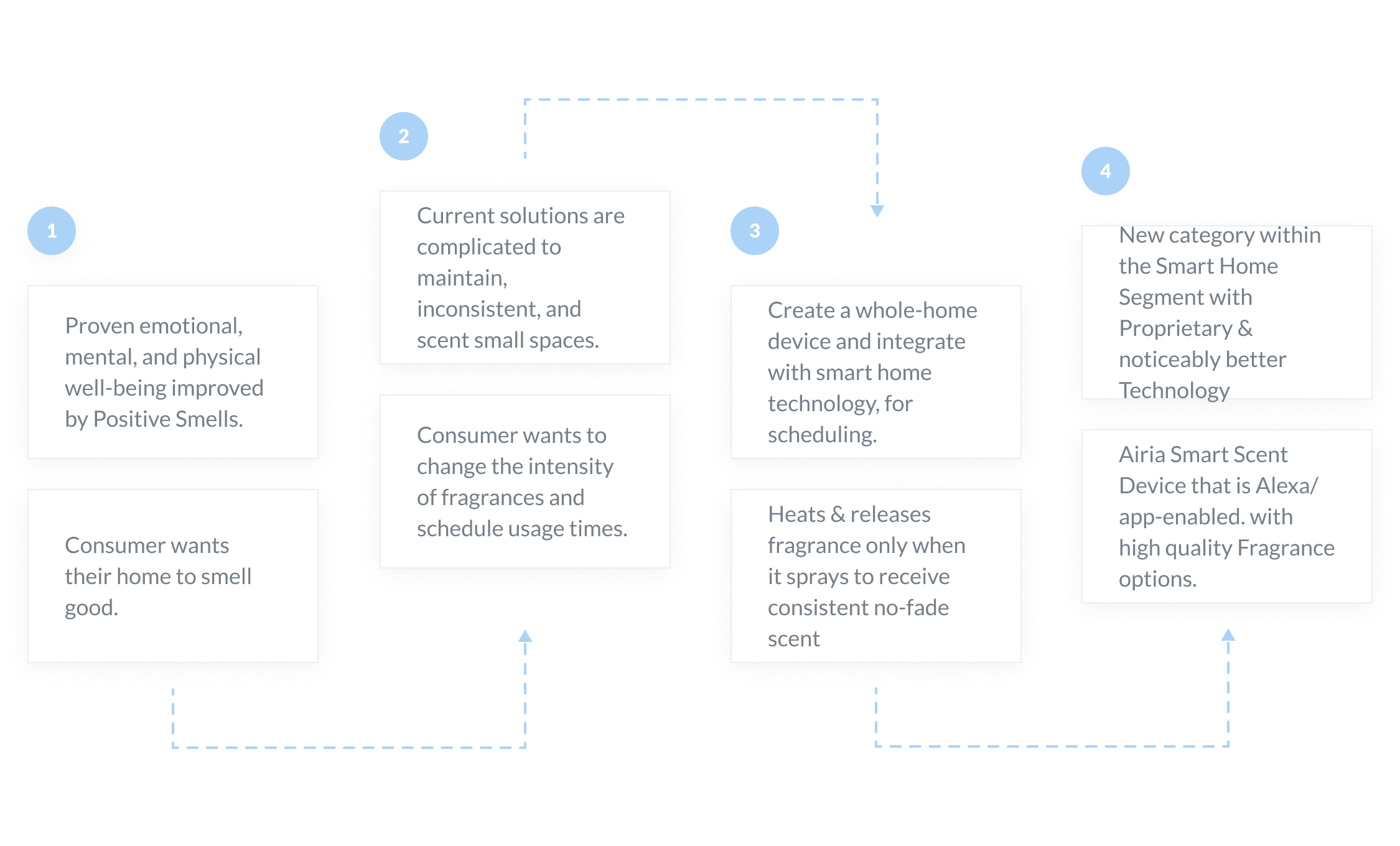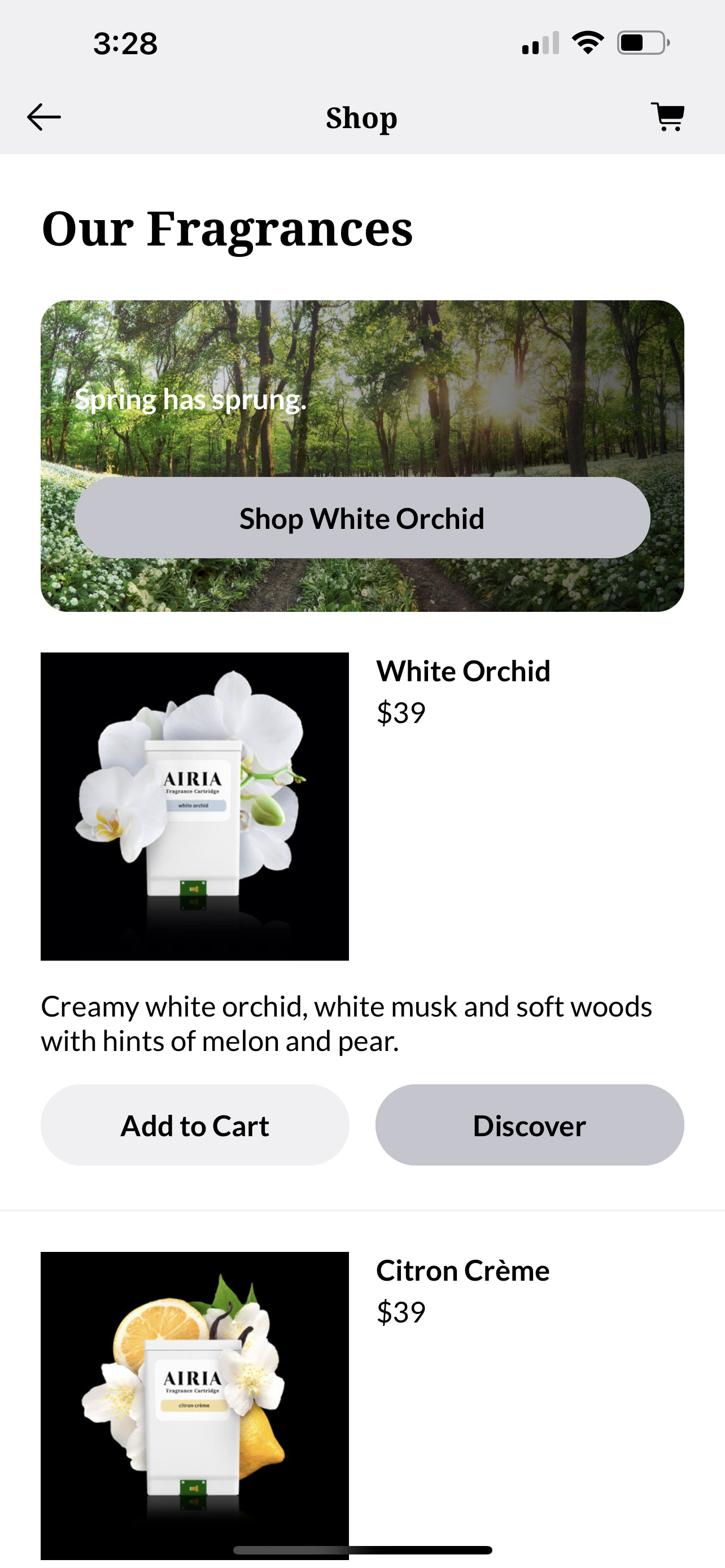 UI Design
After addressing the usability issues, I proceeded to create the final screens using Figma. My objective was to establish a visual identity that is consistent with the brand's values and message, as exemplified by the brand motto. Additionally, I examined the competition and delved into my collection of references to draw inspiration.
The UI follows a dark visual style, which is characterized by the use of a predominantly black background with contrasting white and bold-colored text, images, and graphics

Did you follow any popular guidelines? (Material Design, iOS Styleguide, etc?)

Designed for the Apple and Android devices, and all modern browsers

The final design has a simple and intuitive interface to simplify usage and minimize confusion.
Thank you for reading my case study!
Want to work with me? Feel free to make contact.