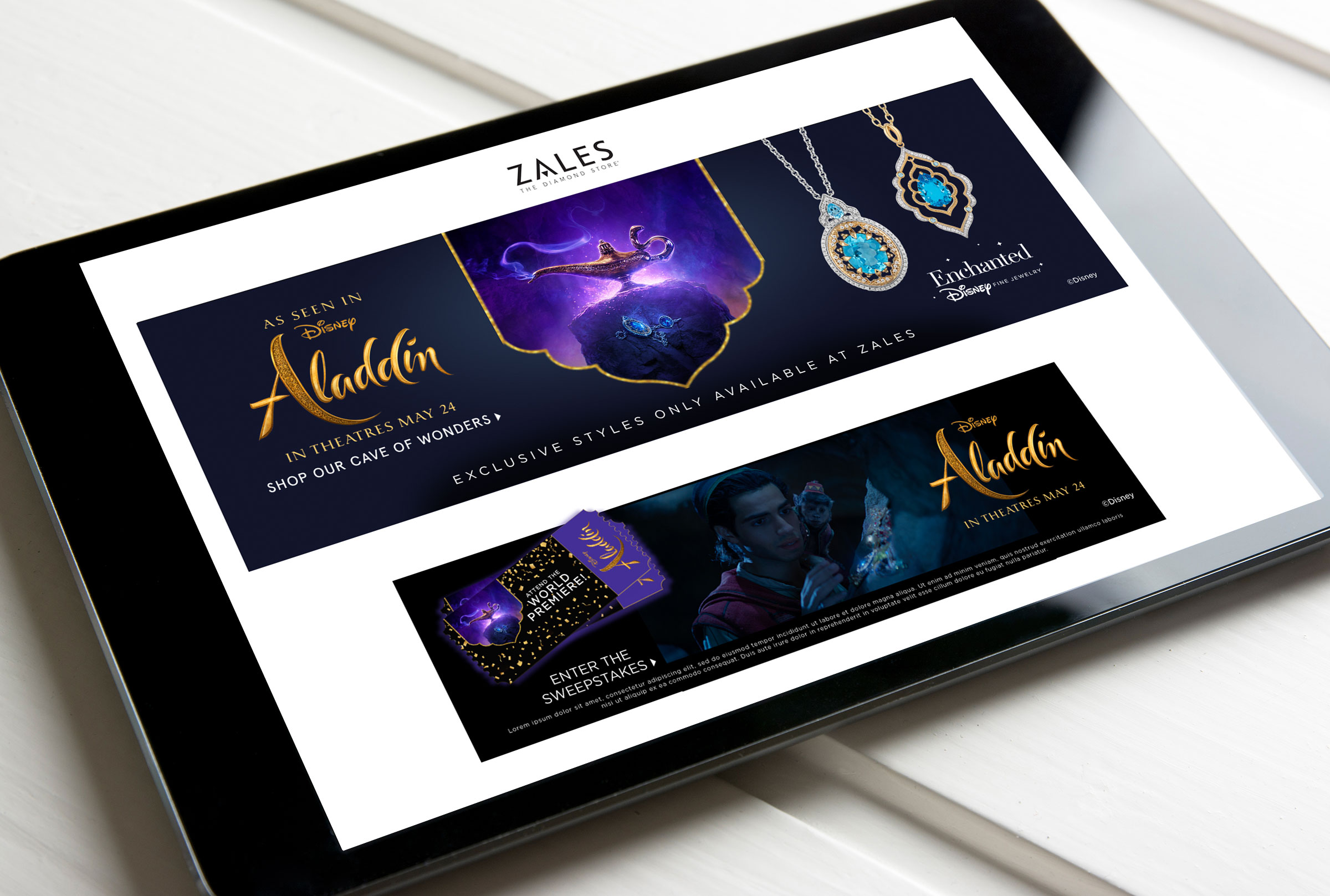 My Role - Senior Web Designer
Aladdin Project Duration Start to Launch: 4 Months
Responsibilities Included:
First Ideas and Concepting

Customer Journey Maps

Creative Strategy Email/ Web/ Social

Responsive Web Design Desktop/ Mobile

Email Design

Social Media Plan

Social media Design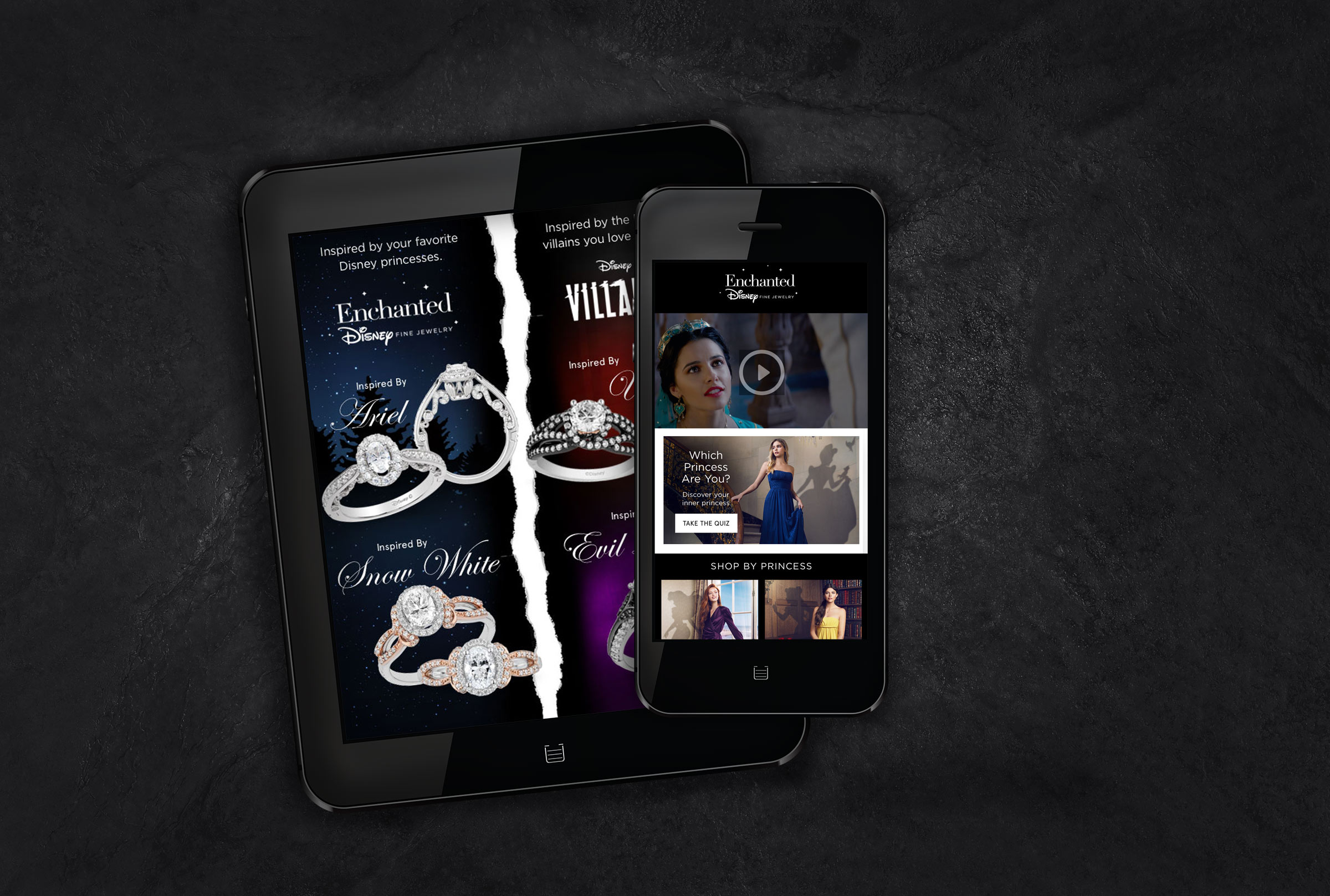 Problem Statement
The Aladdin launch had to work within Zales' existing website's constraints to maximize the jewelry shopper's user experience, including 360 campaign messages through all marketing elements. With Princess icons like Cinderella, Ariel, Snow White + Villains like Ursula and Cruella already having made appearances on Zales.com, this new collection would need its own look and feel with a design that would flow across all marketing omnichannel seamless customer experience.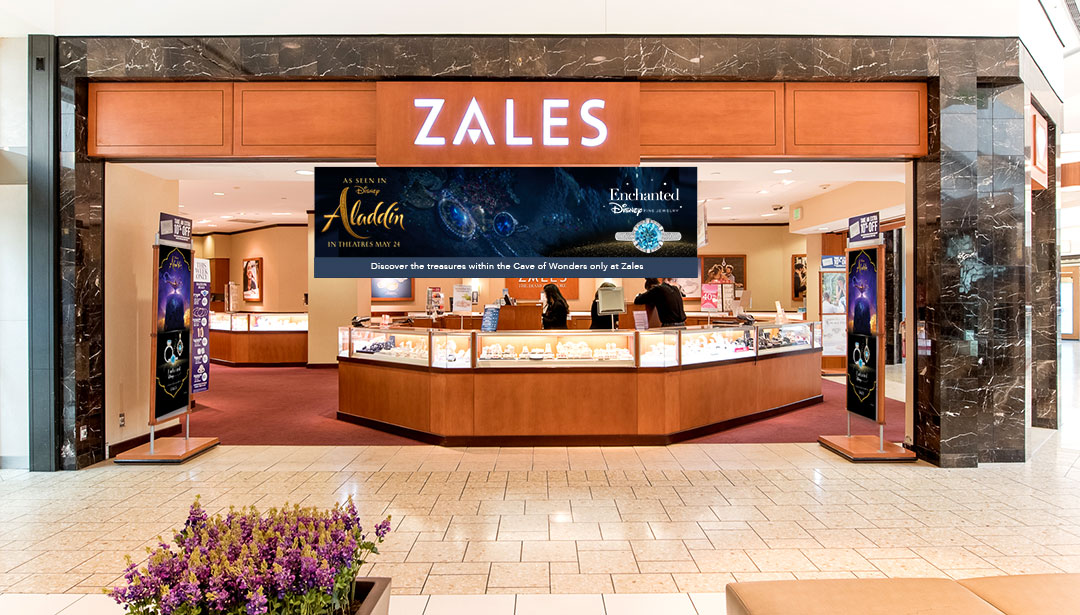 Creative Process and End Result
How do you launch an in-store event with an online launch with a cohesive message? Easy. Do it BIG and make it exclusive. Many USA retailers carried the Enchanted Disney Fine Jewelry collection, but Zales had an exclusive collection all to itself. This allowed us to advertise as such. We were able to use "As seen in Disney's Alladin" This separated Zales / Peoples in Canada from any other retailer, including Amazon.com, JTV.com, JCPenney, Reeds and Helzberg. Despite this project's secrecy due to the movie replica jewelry featured, this project launched with great success in all parts of marketing. The live-action movie hit theaters almost exactly a month later.

Email integration
Zales Exclusive Enchanted Disney Fine Jewelry Designs inspired By Disney's Live-Action Aladdin. This film collaboration between Walt Disney Studios and Signet Jewelers brought the Aladdin Cave of Wonders' magic and artistry to a real-life jewelry collection while telling the love story of Aladdin and Jasmine. This jewelry collection was an essential addition to the existing Zales Disney collection with many elegant designs, already inspired by Disney Princess classics.
Social Sharing has been viral