Problem Statement
Signet Jewelers, the world's largest retailer of diamond jewelry operating over 3,200 retail stores and Branded web stores, was struggling to provide efficient customer support, in the new online-only environment in response to Covid-19 store closures. Customers were facing issues with finding products, placing orders, and getting their queries resolved. The company needed a solution that could improve customer satisfaction, reduce response time, and increase online sales.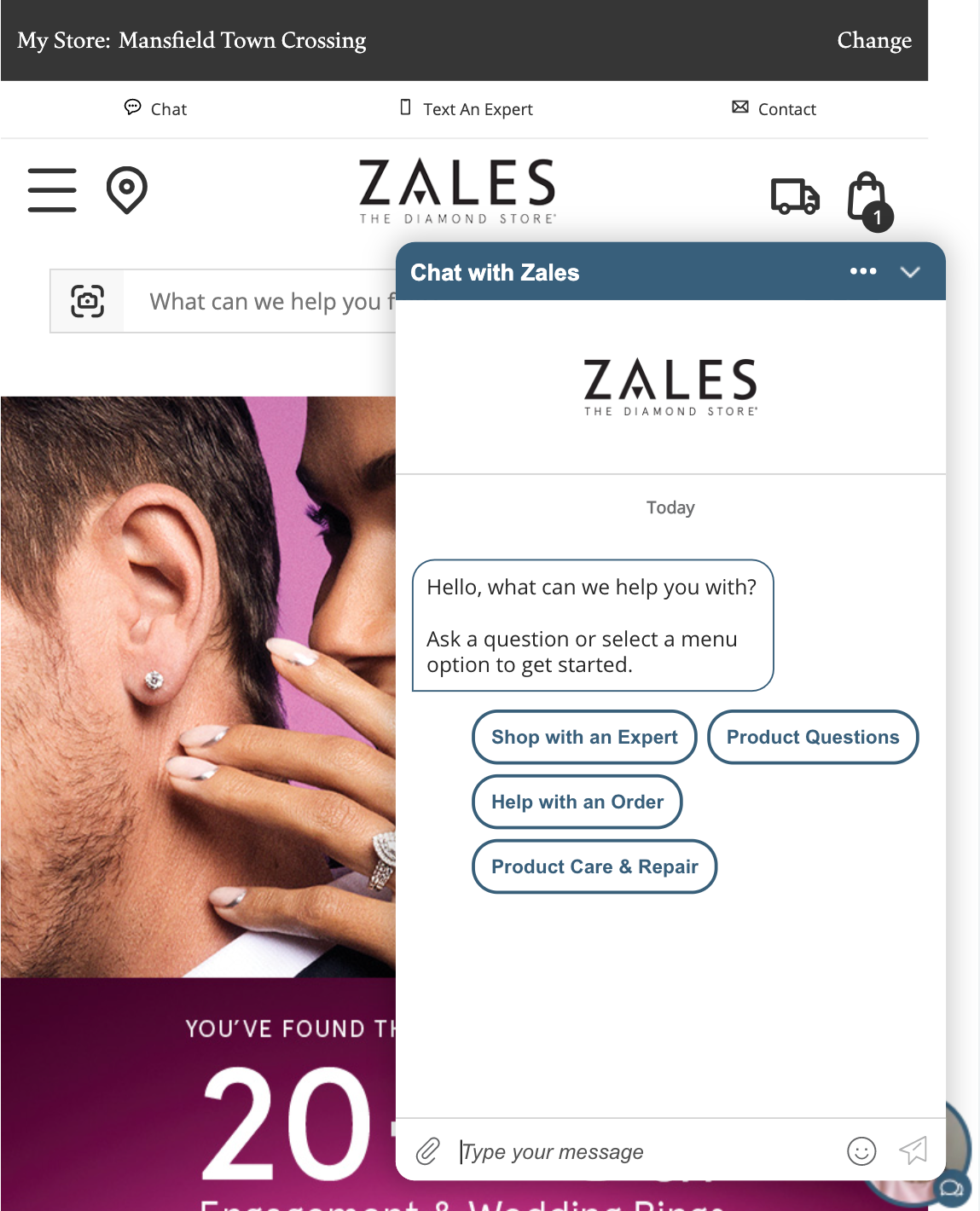 SMART Goals & Objectives
The objective was to design a chat application that could improve customer satisfaction, reduce response time, and increase sales.
The goals of the project were:
Added new customer support experience

Increase online sales to compensate for lost in-store business due to store closures

Improve response time for customer queries

Scalable to implement to all brands
Type
Application development for an emergency sprint accelerated by the Store Closings during the Covid-19 Pandemic.
Responsibilities
User research, personas, sitemaps, wireframing, prototyping, testing and team training for scalable cross brand implementation.
Process
We followed a user-centered, Agile design process to create a chatbot application that could address the company's challenges Due to the Covid-19 store closures. The process involved the following steps: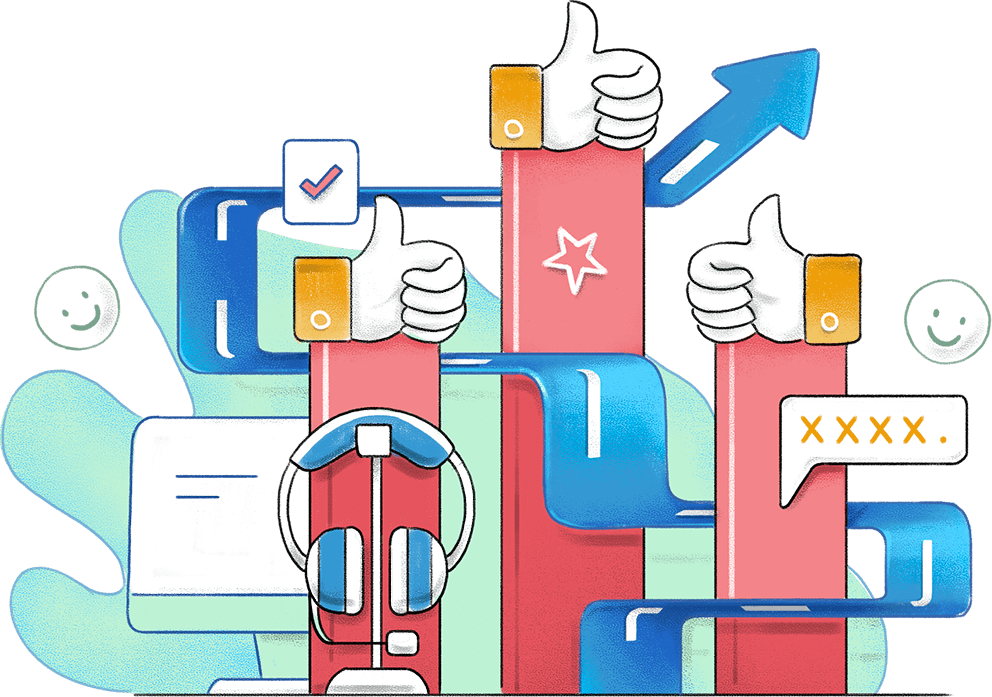 Quantitative Research
We conducted a survey to collect data on customer preferences and their experience with the company's customer support. We found that 60% of customers were unsatisfied with the response time, and 70% were interested in personalized product recommendations.
User Needs
We identified the following user needs:
Easy access to product information
Personalized product recommendations
Quick resolution of queries
24/7 availability of customer support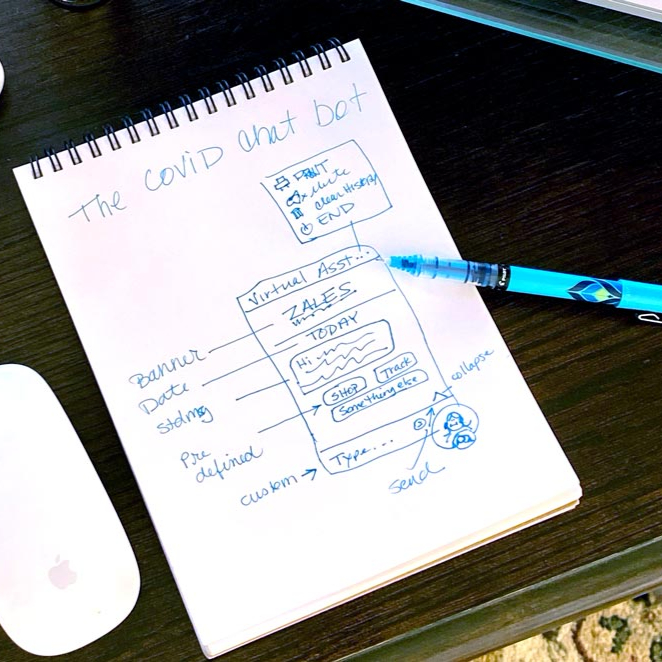 Wireframes
I usually start the design process with low fidelity wireframes. This is the way I iterate through many design options quickly.
The main purpose of the sketches assist with brainstorming and spatial design.

Knowledge about usability goals, end-user usability and stakeholder input influence the sketches.

I initially created a couple different versions until I felt I had an usable design?

The main differences among these versions were placement and look and feel of key elements.

I knew the pop-up widget needed to be a small chat window, and from experience with other interfaces, I was able to take usability elements to perfect the UI on paper.

Basing the design on the phone text message interfaces seemed the most logical layout, because it would have a familiar usability, eliminating the user learning curve.
Prototyping
The chat application was then designed and prototyped, to easily post to production with an accelerated development phase was crucial in ensuring that the chat application met the needs of users and stakeholders, was fast to implement based on the urgency of the need, and was able to provide a high-quality user experience.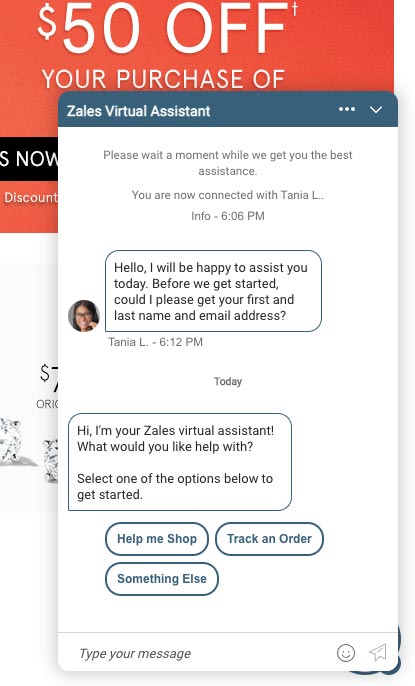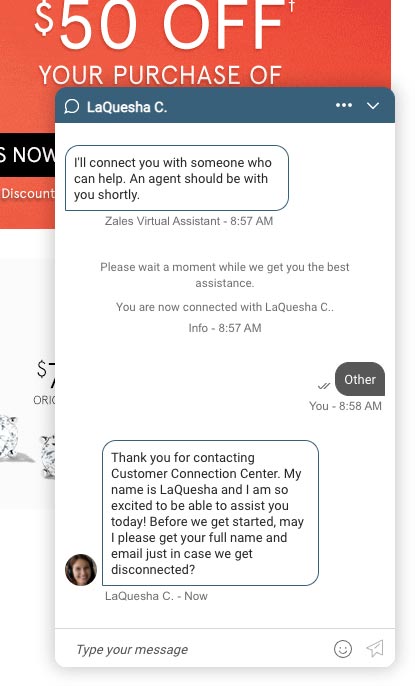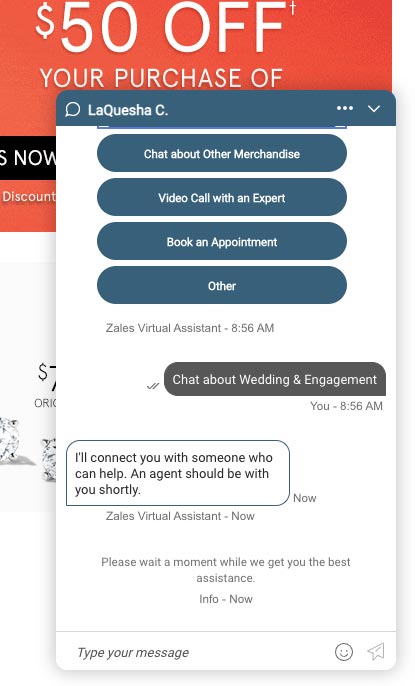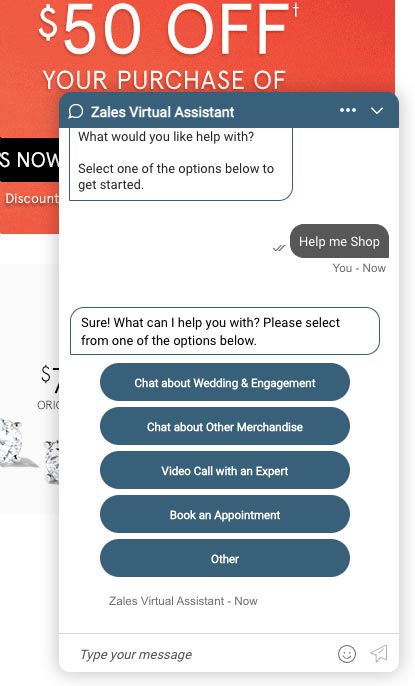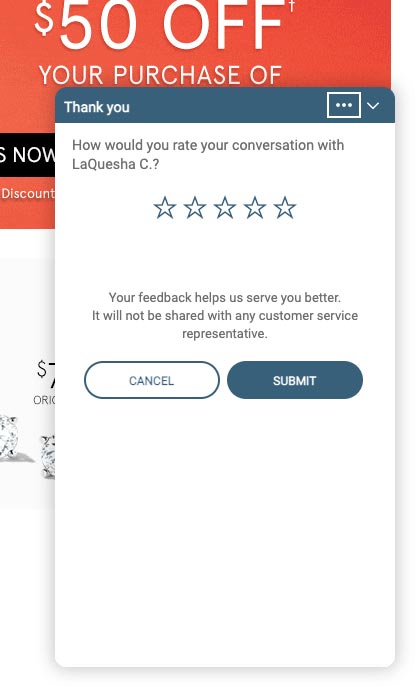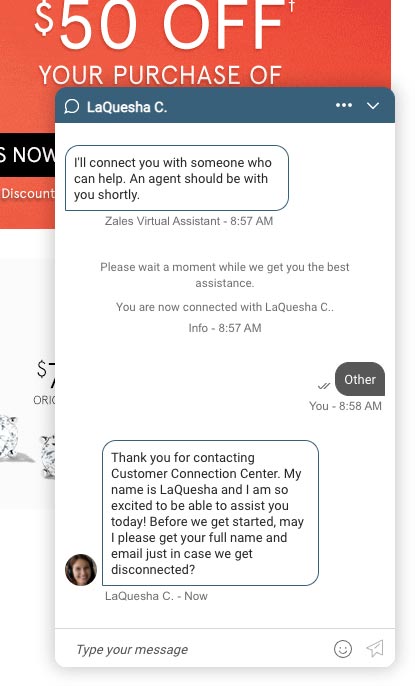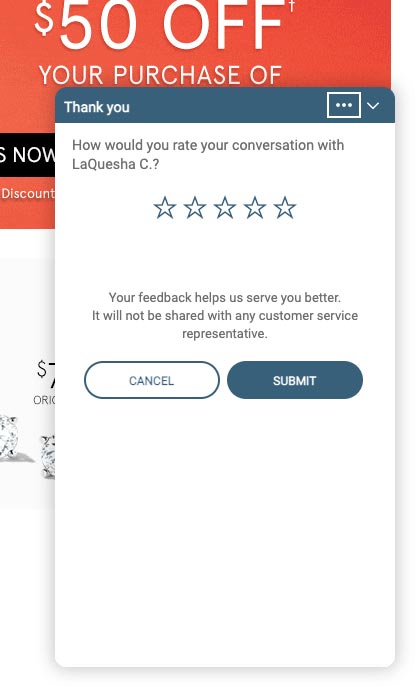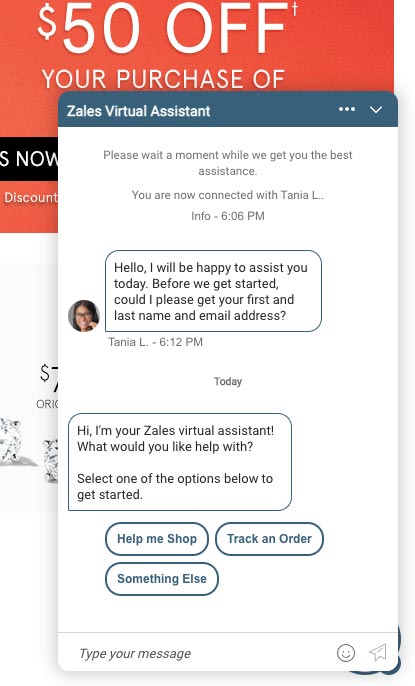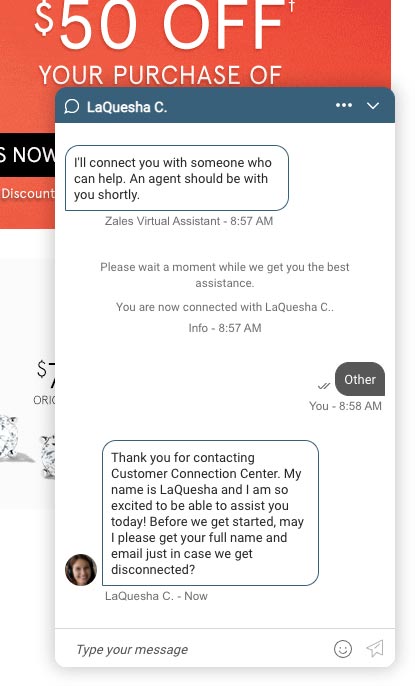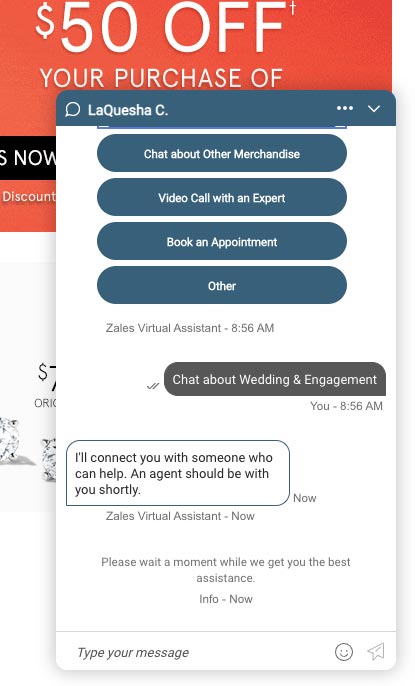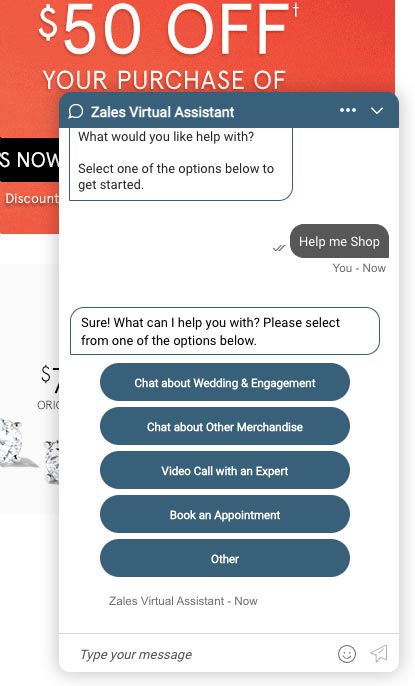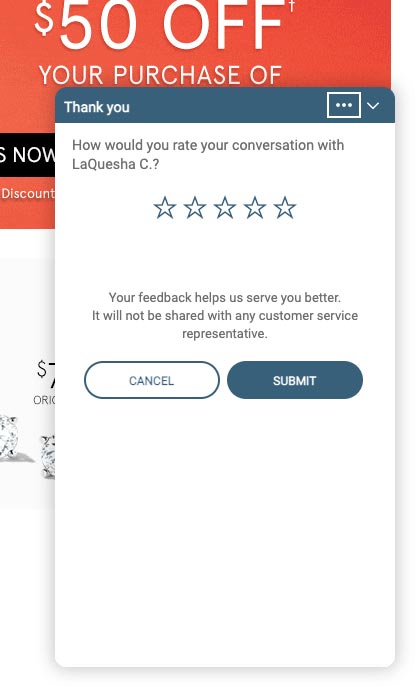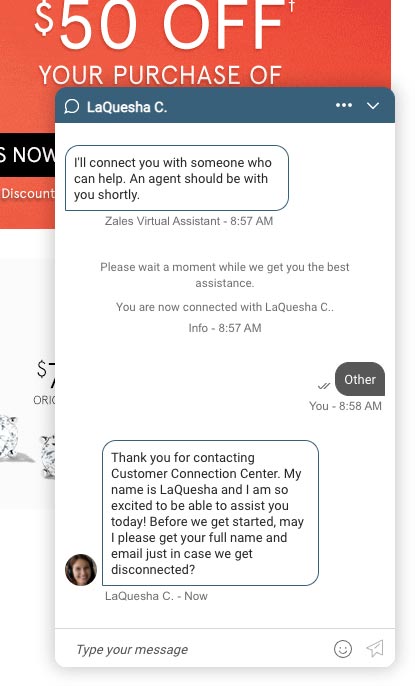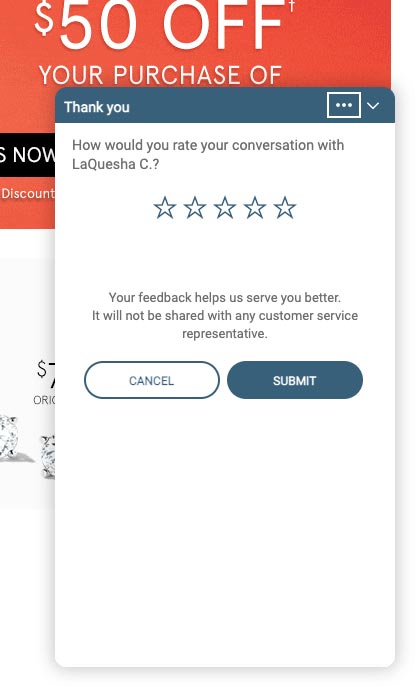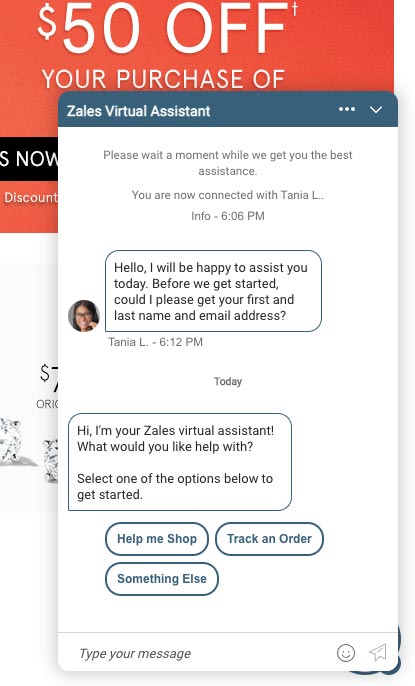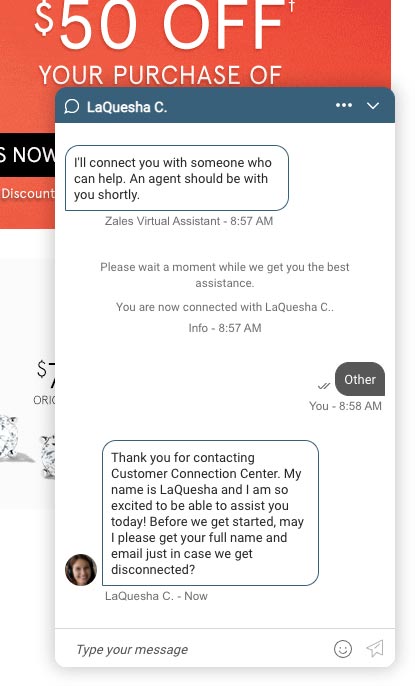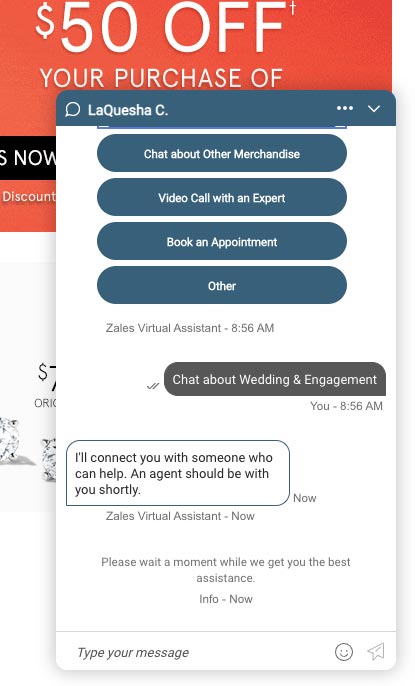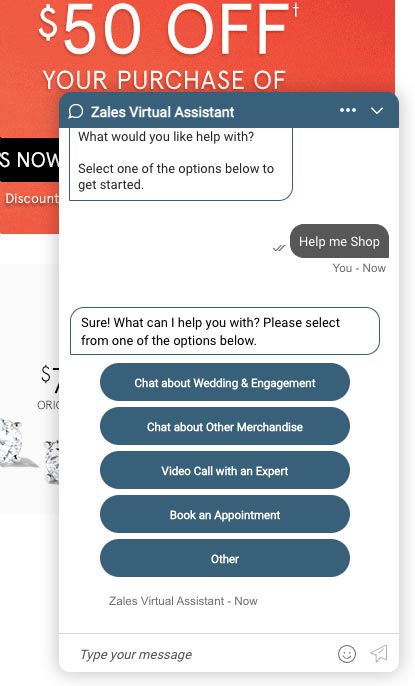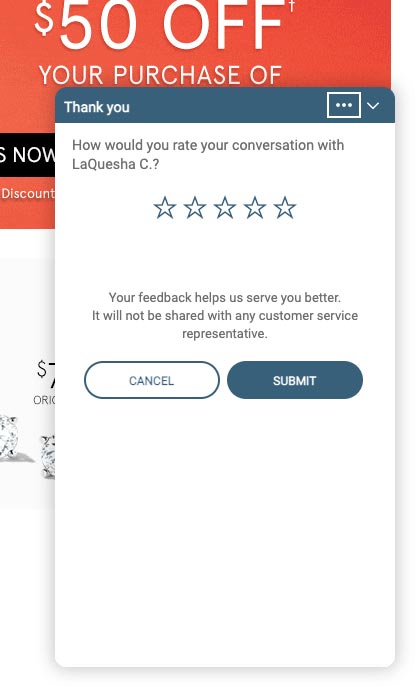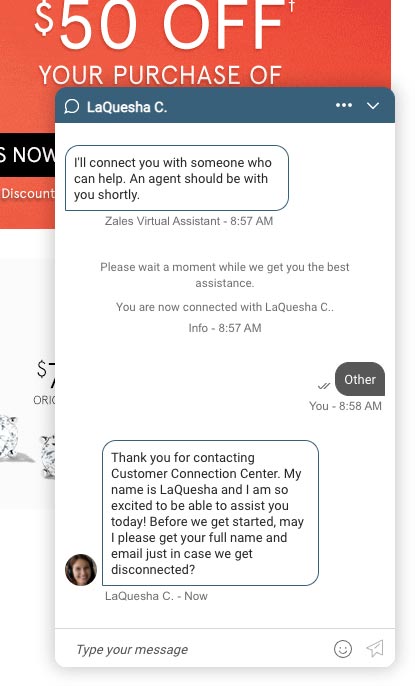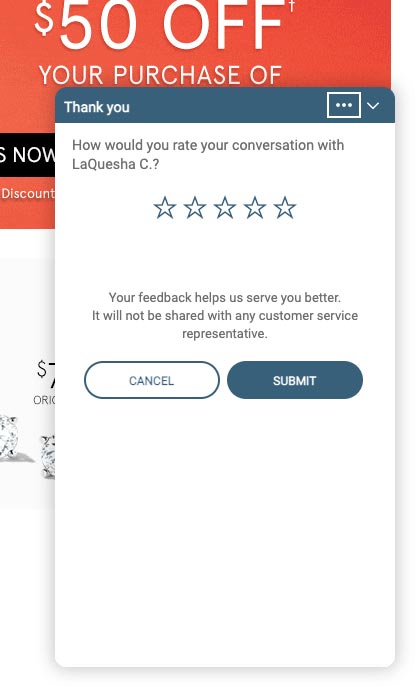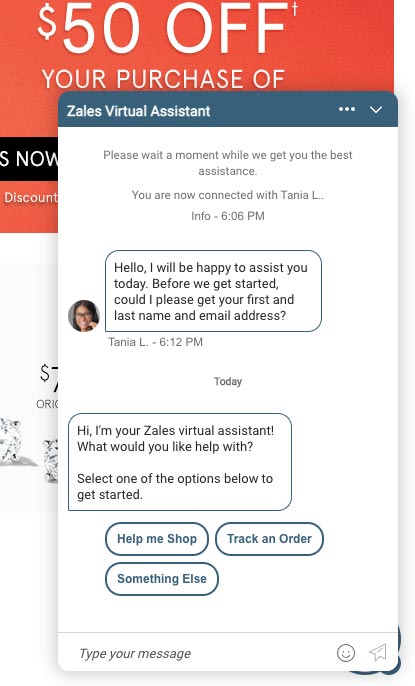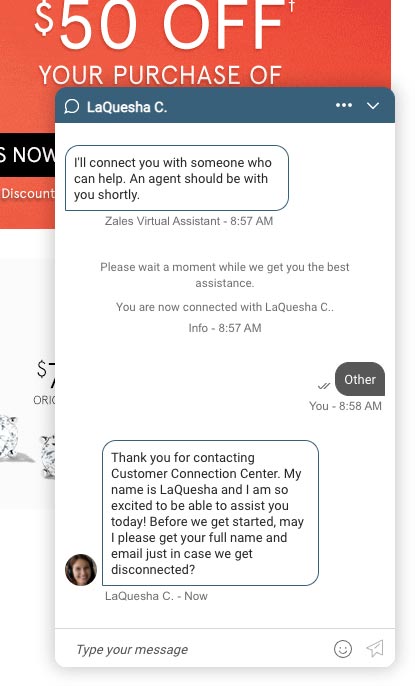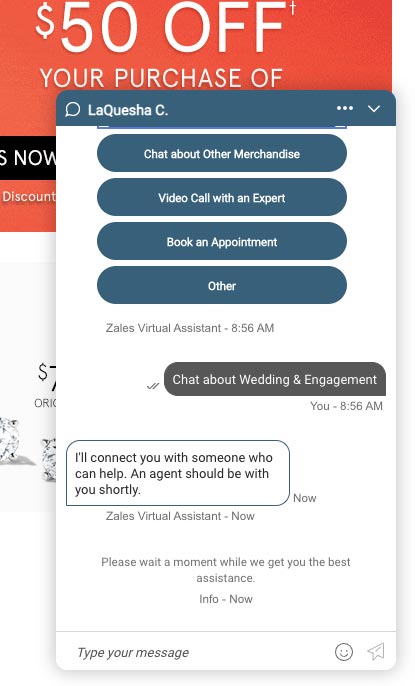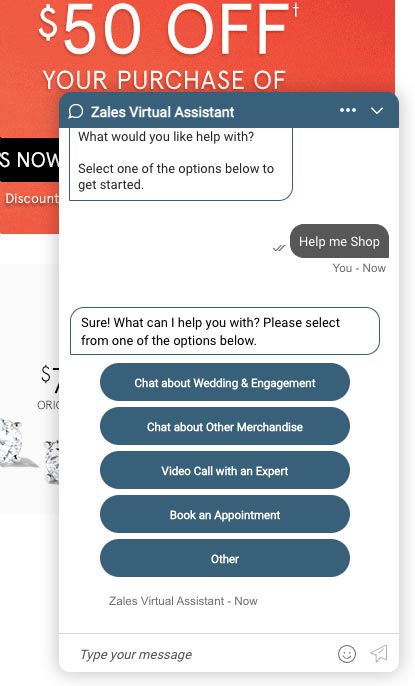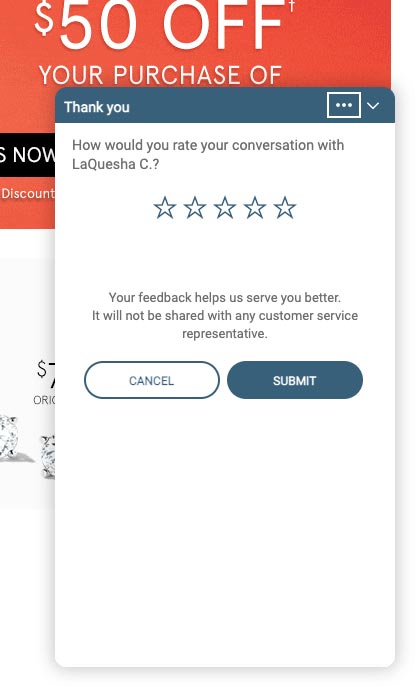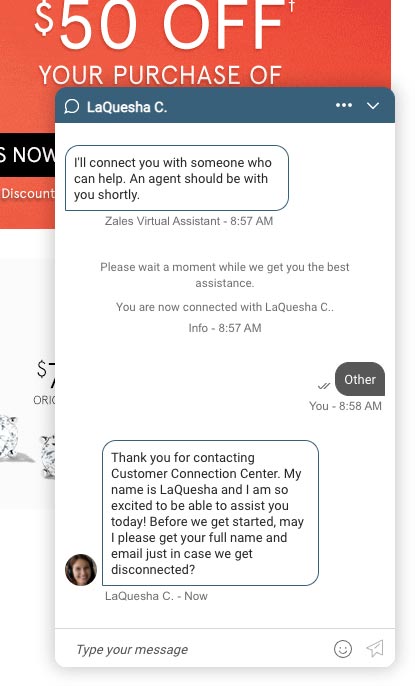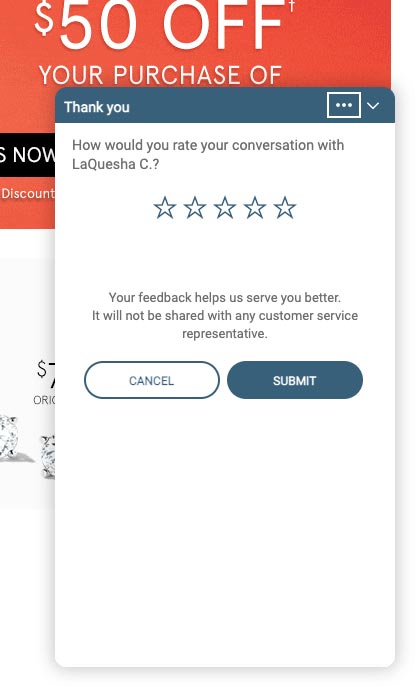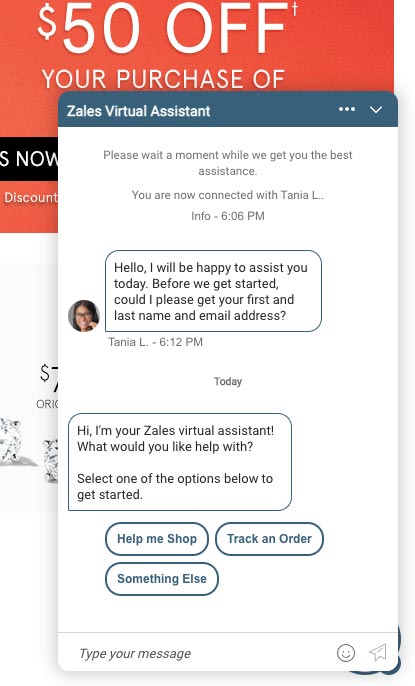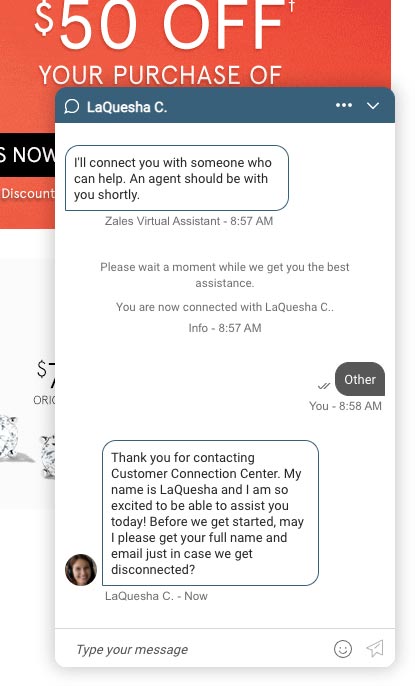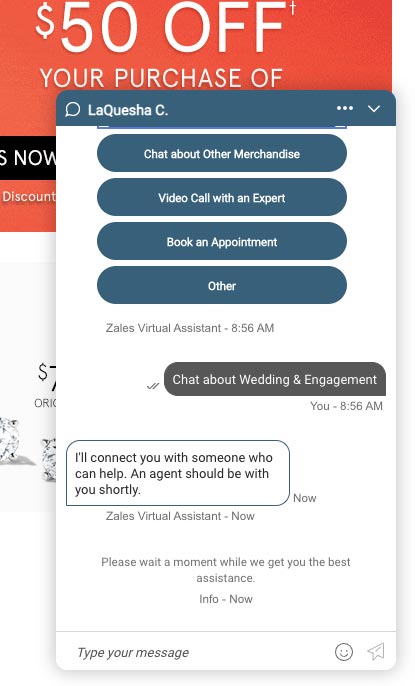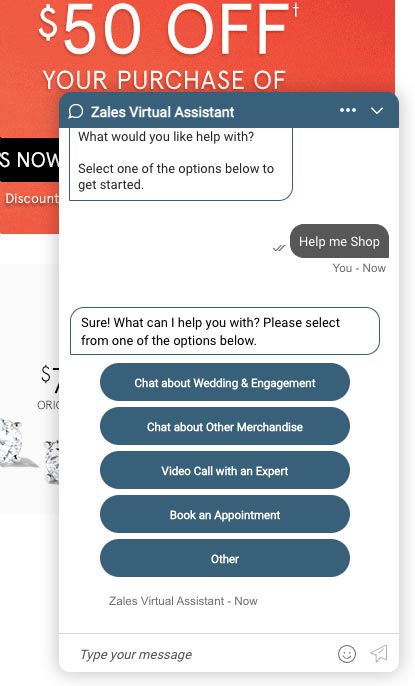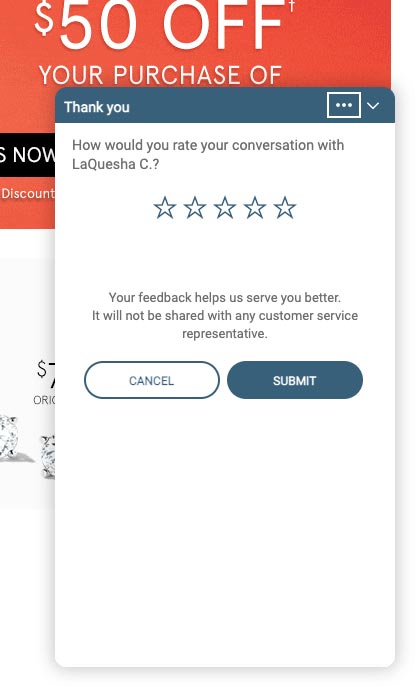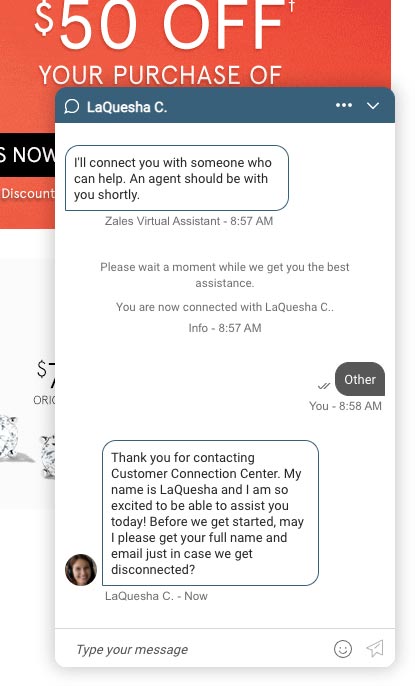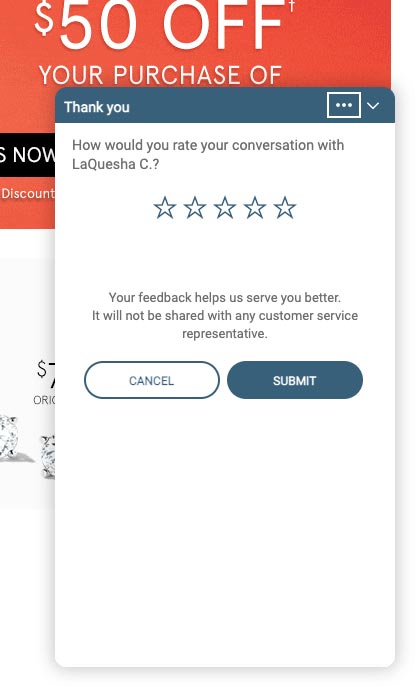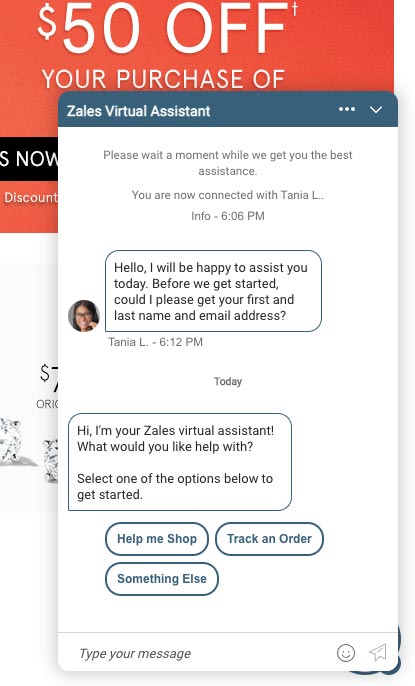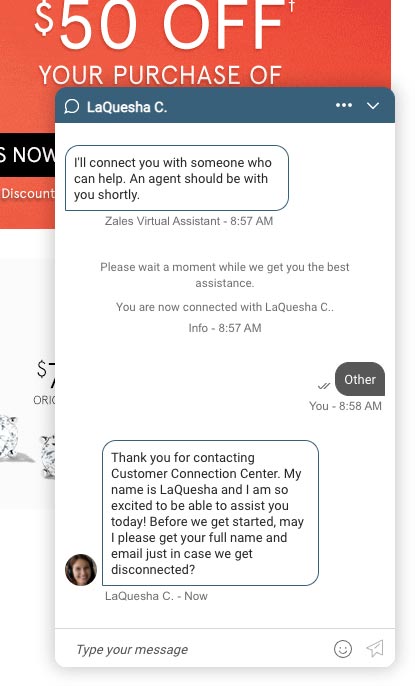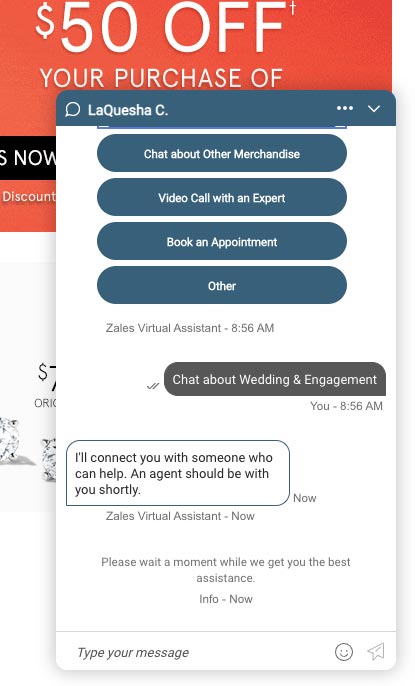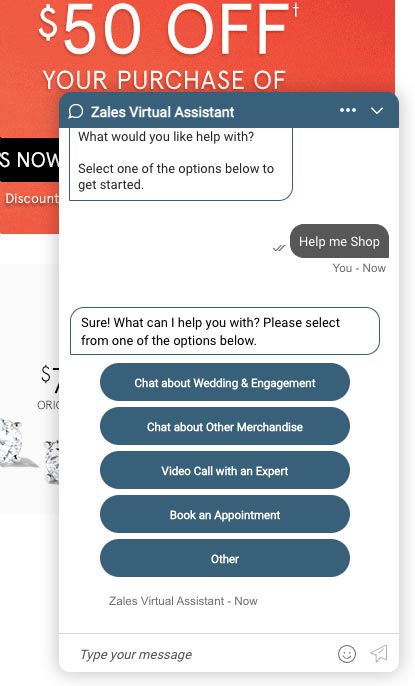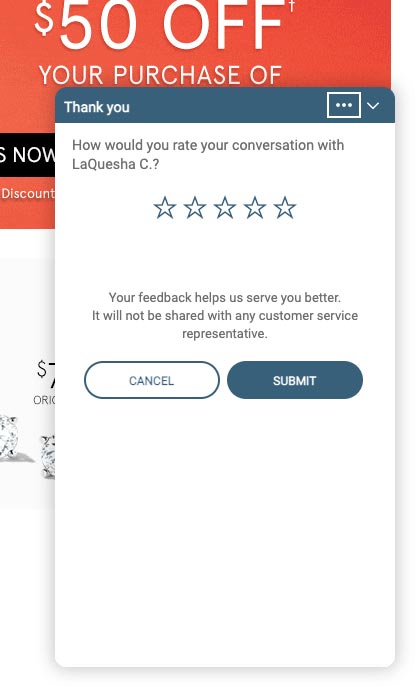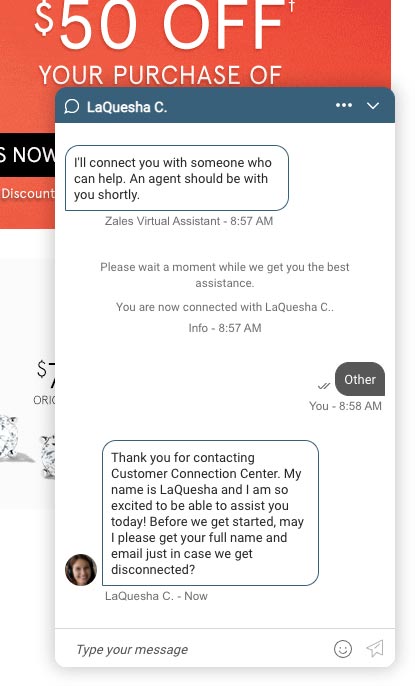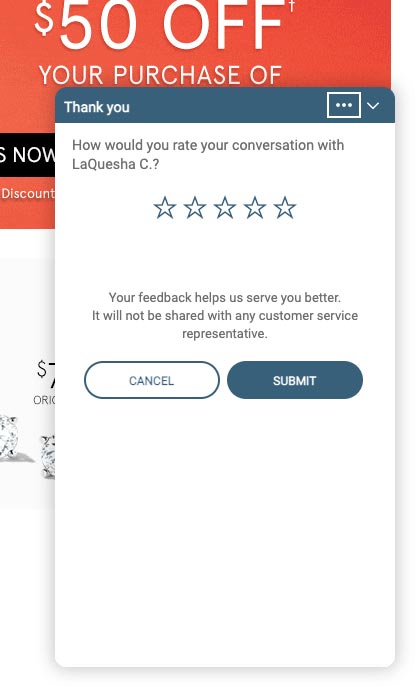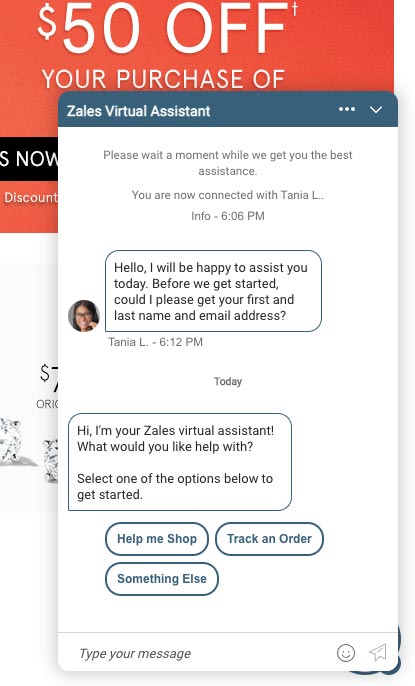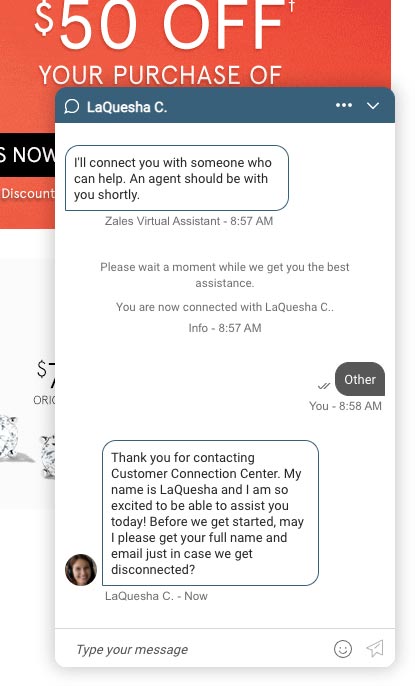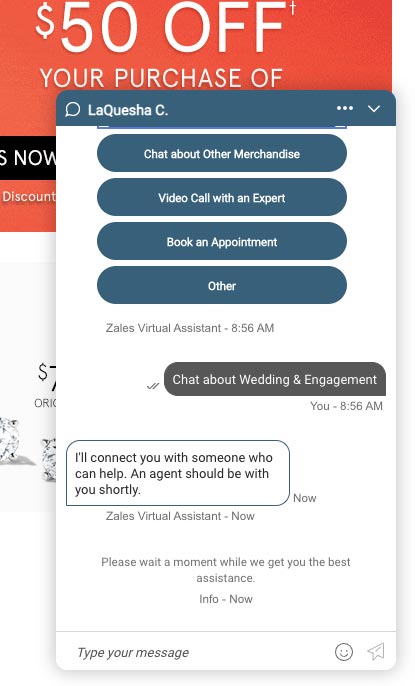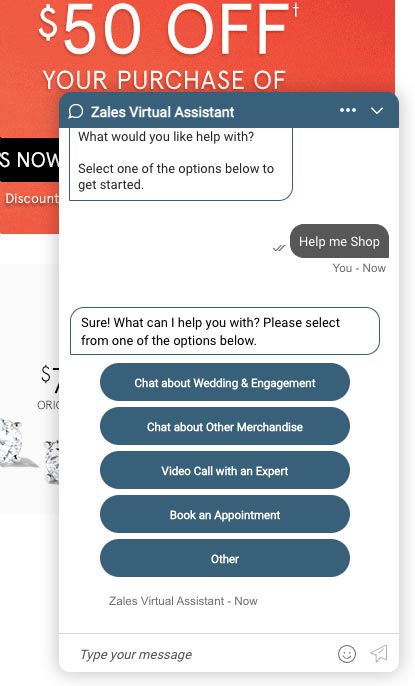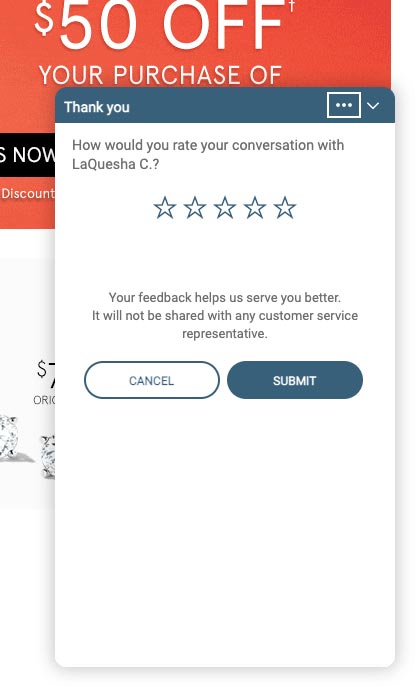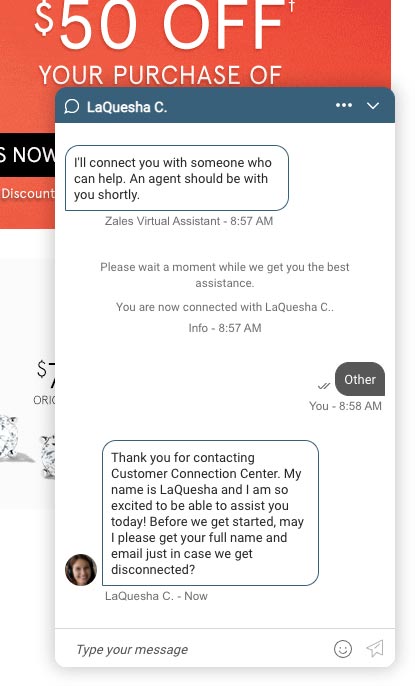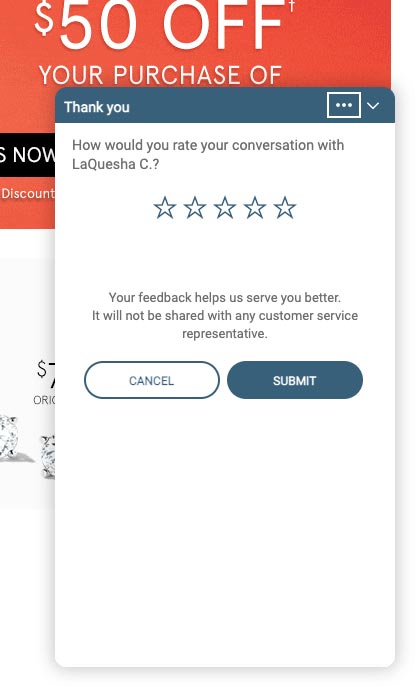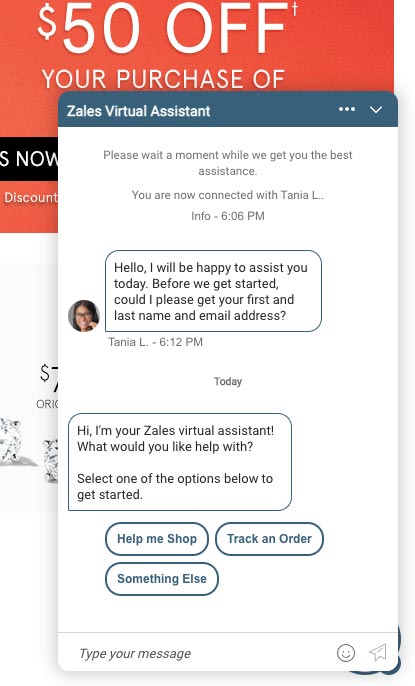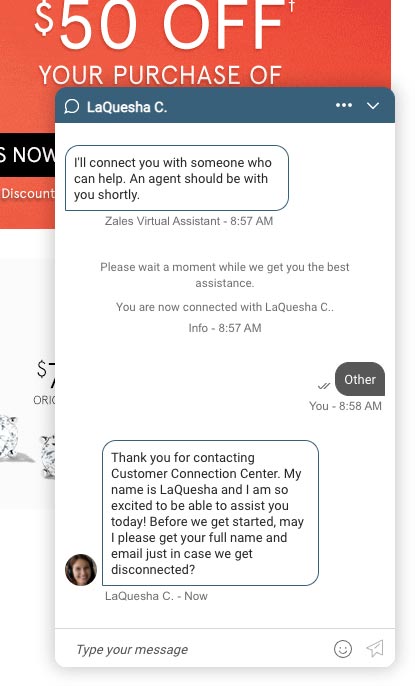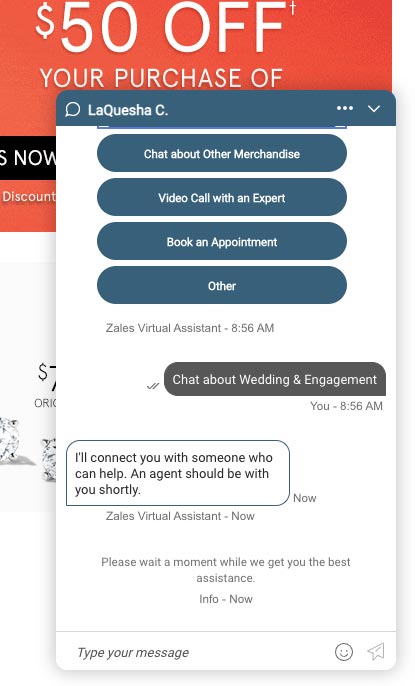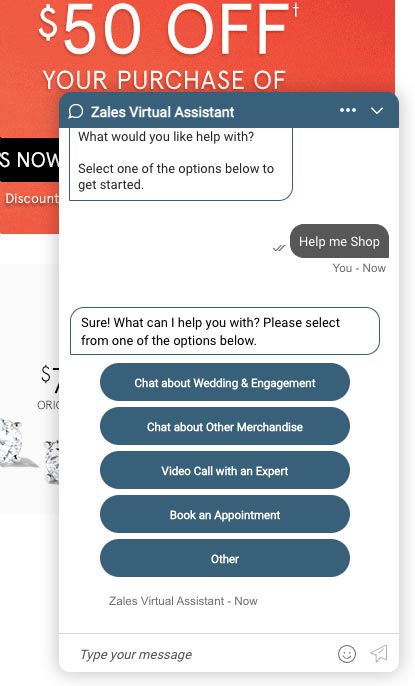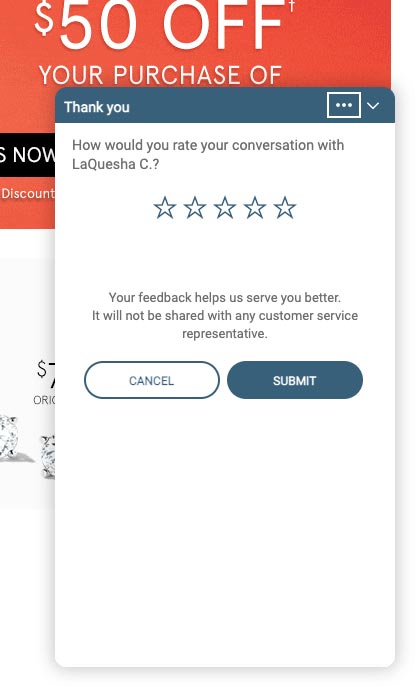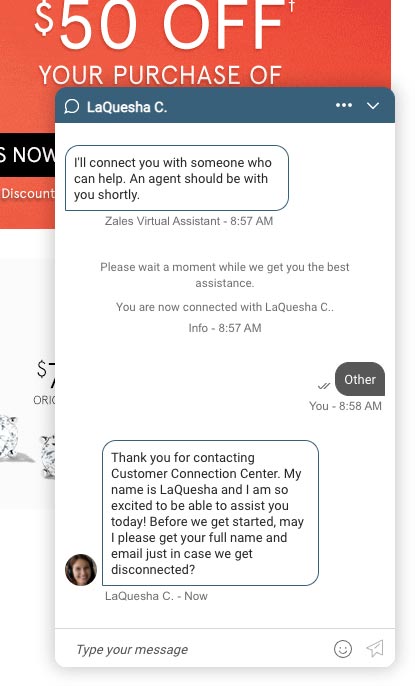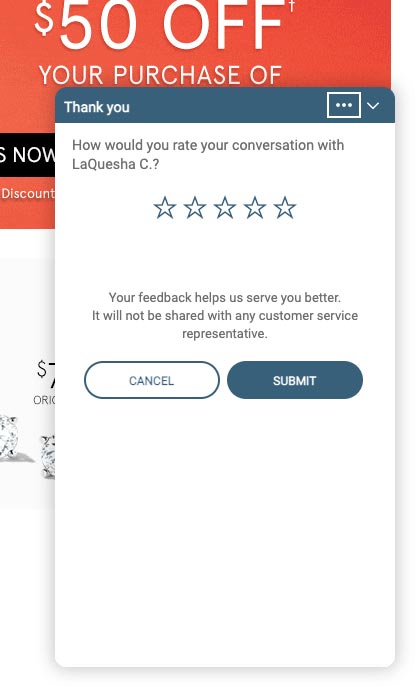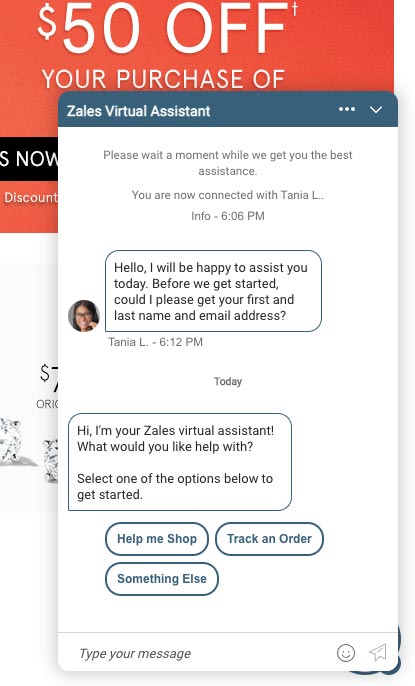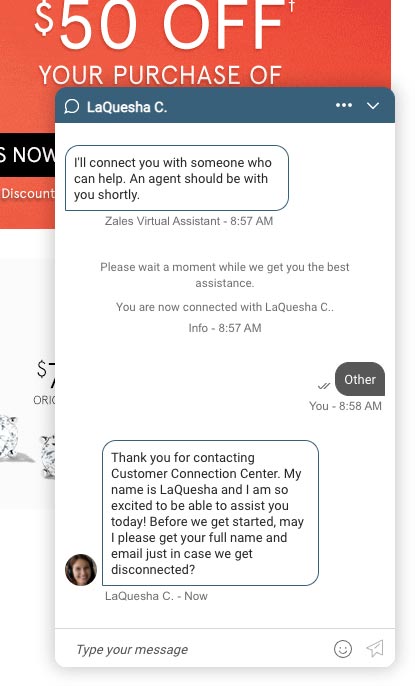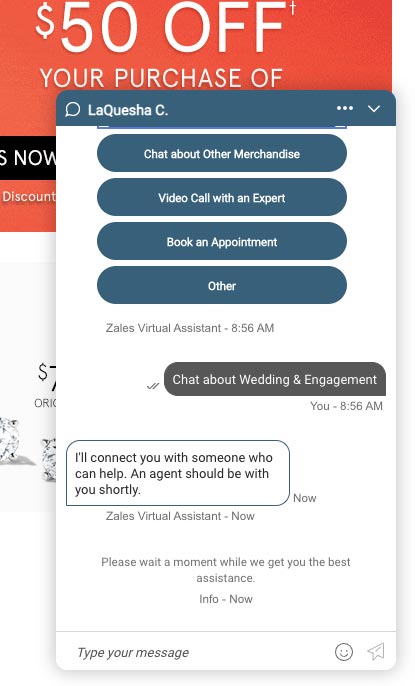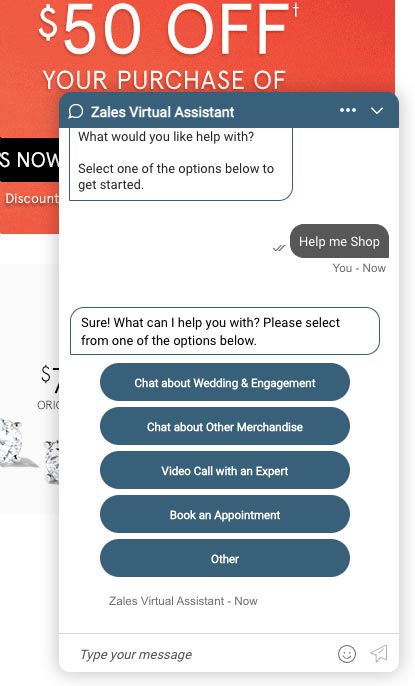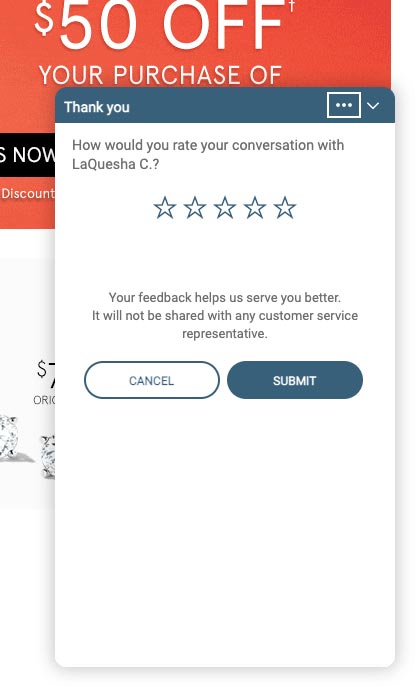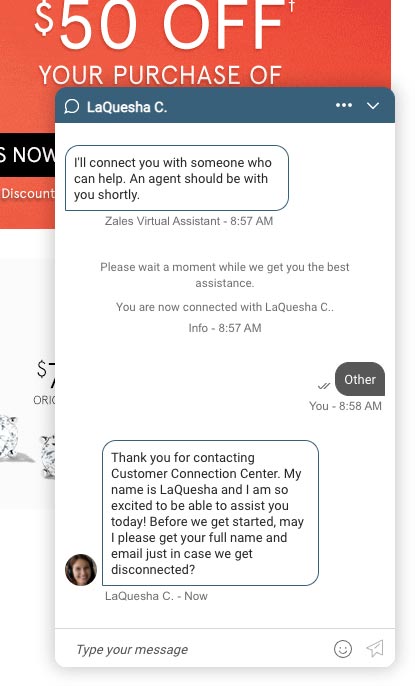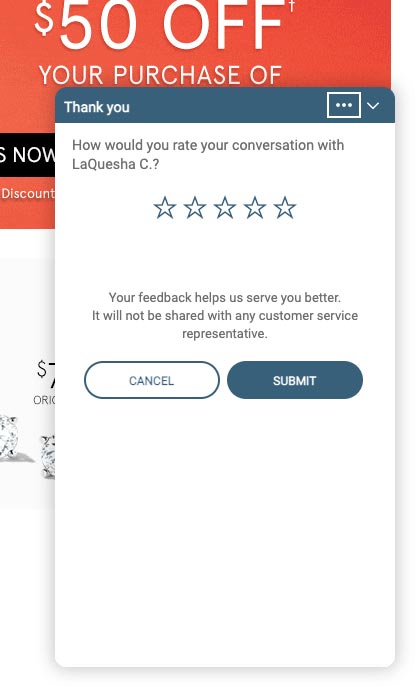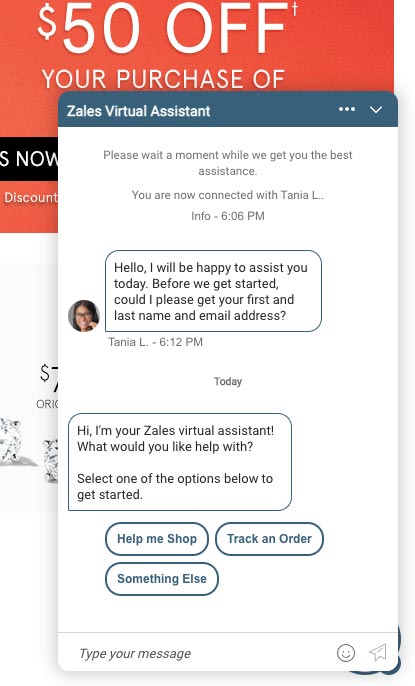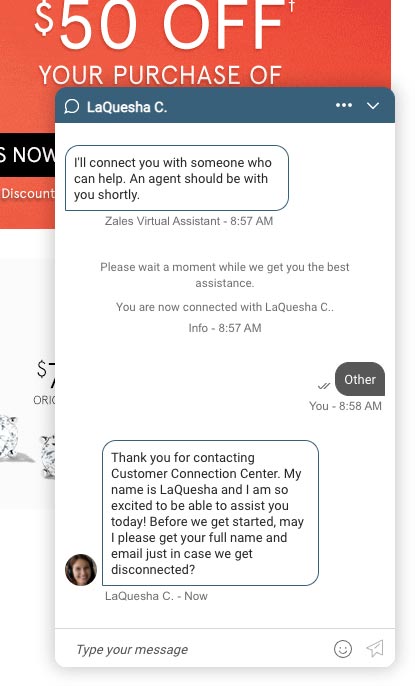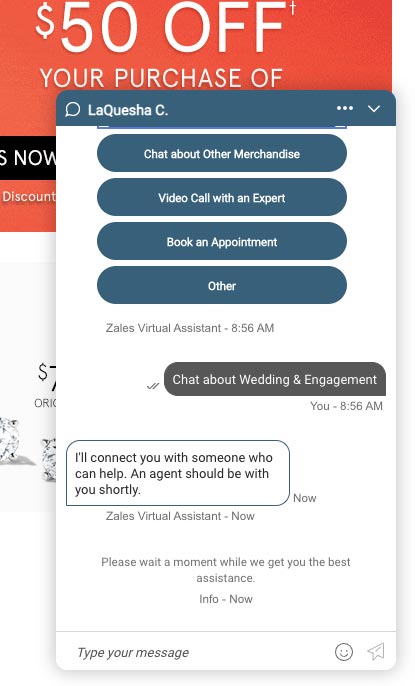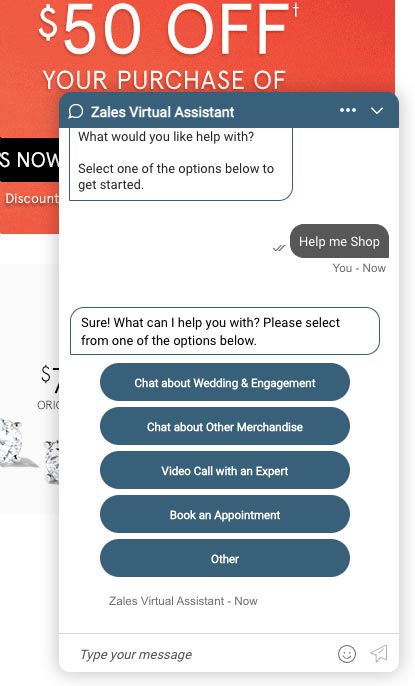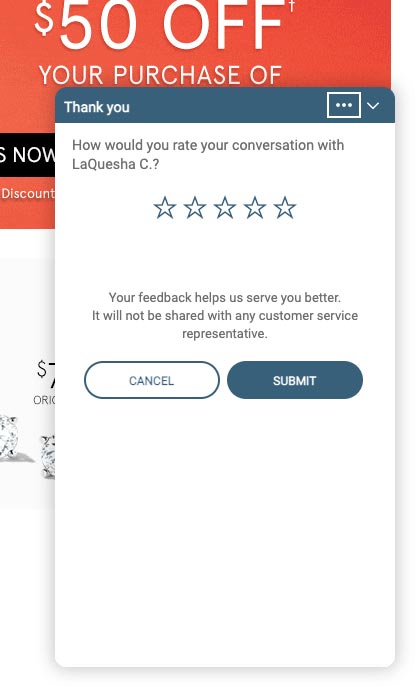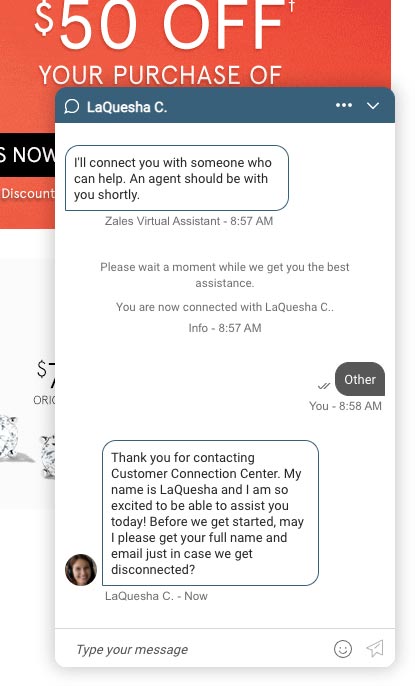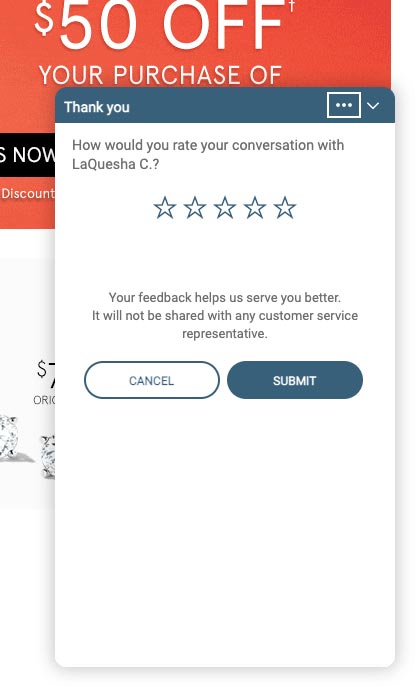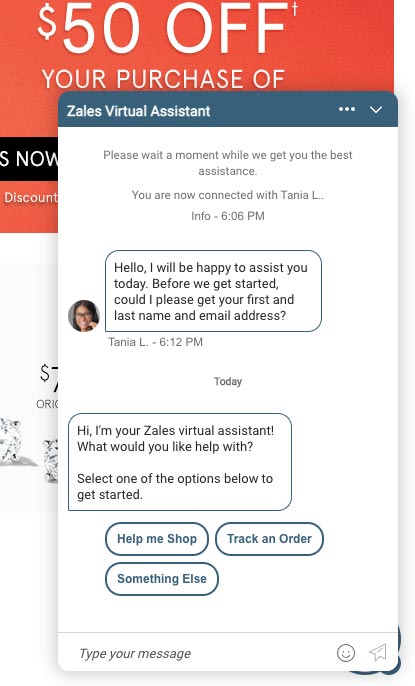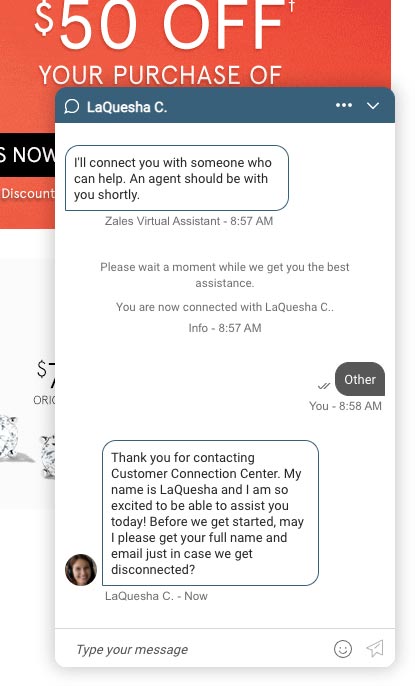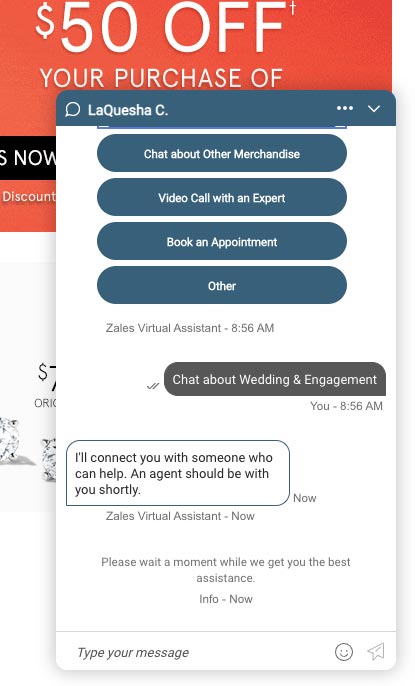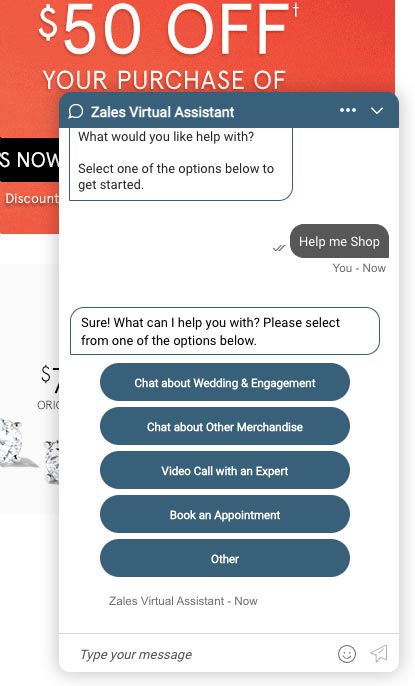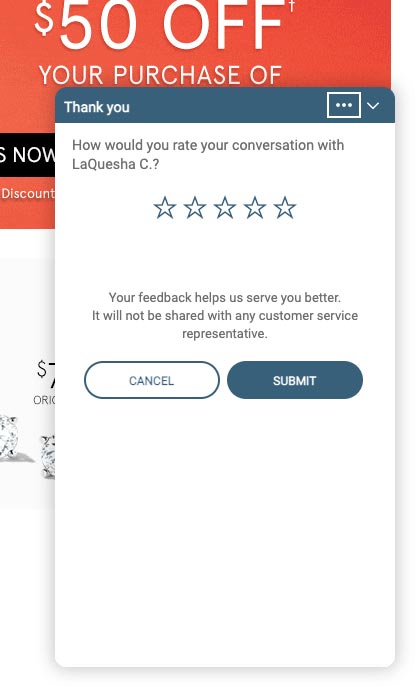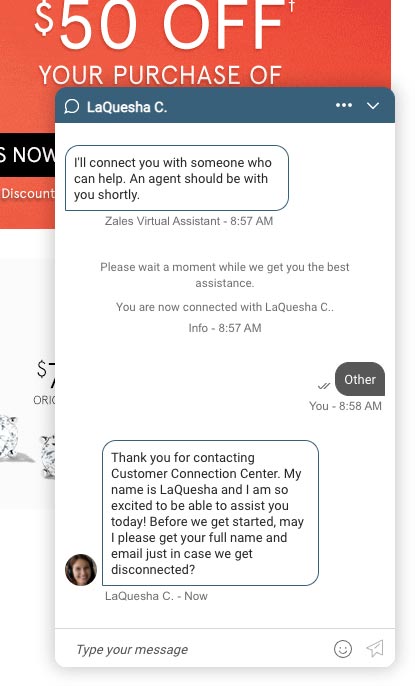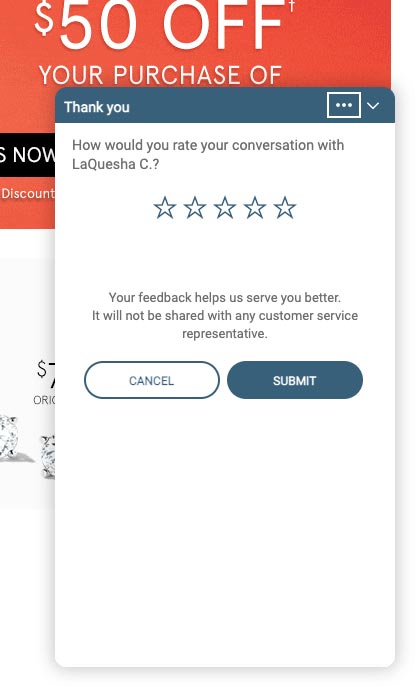 Testing and integration
The chat application was successfully tested and integrated on all Signet Brands webstores through a rigorous process that involved multiple rounds of testing and feedback from stakeholders. The team worked closely with the web development team to ensure seamless integration and to address any technical issues that arose during testing. User testing was also conducted to gather feedback on the chat application's functionality and user experience. The team worked diligently to resolve any issues that were identified during testing, and the application was thoroughly vetted before its final launch on all web stores. The successful integration of the chatbot on all Signet Brands webstores has improved customer satisfaction, increased sales, and reduced response time, demonstrating the effectiveness of the chatbot application.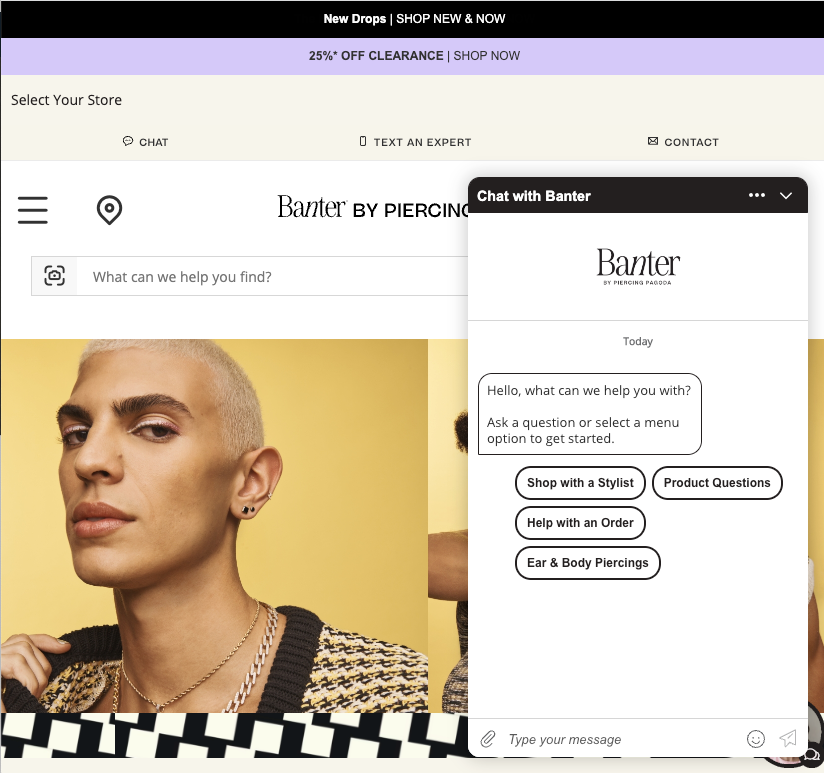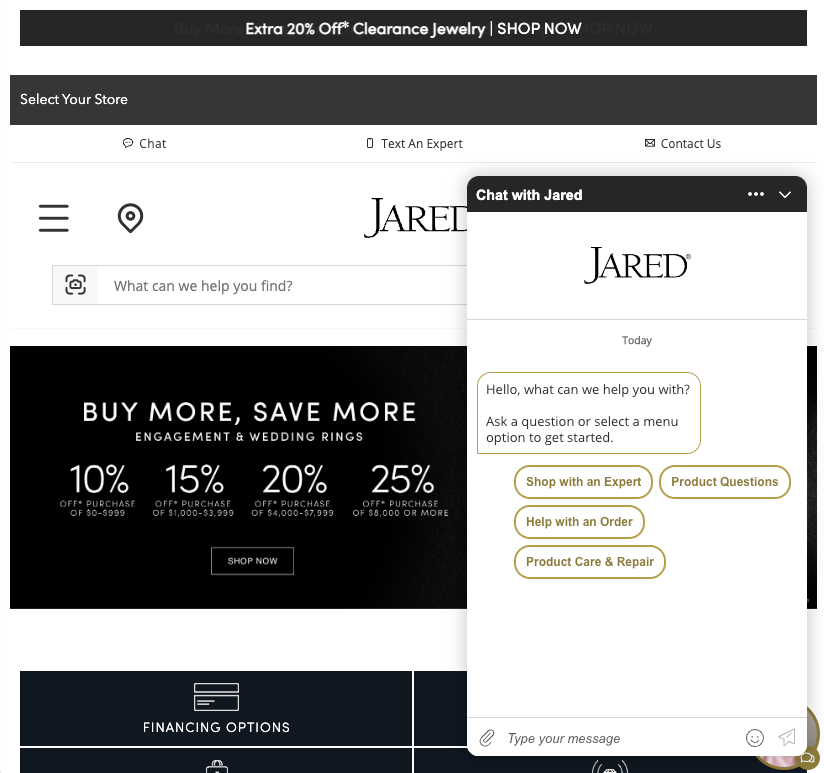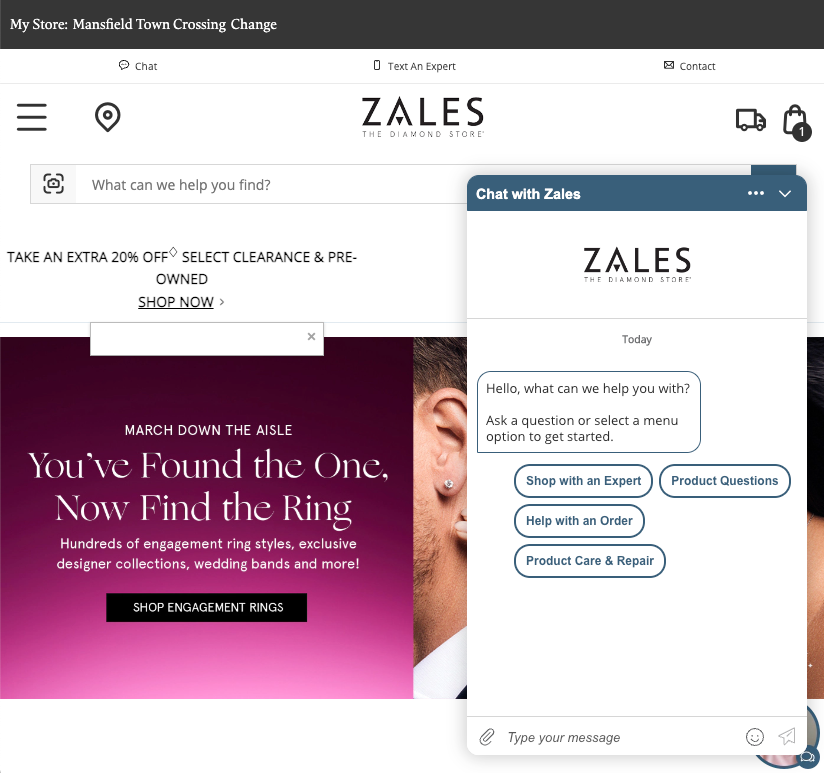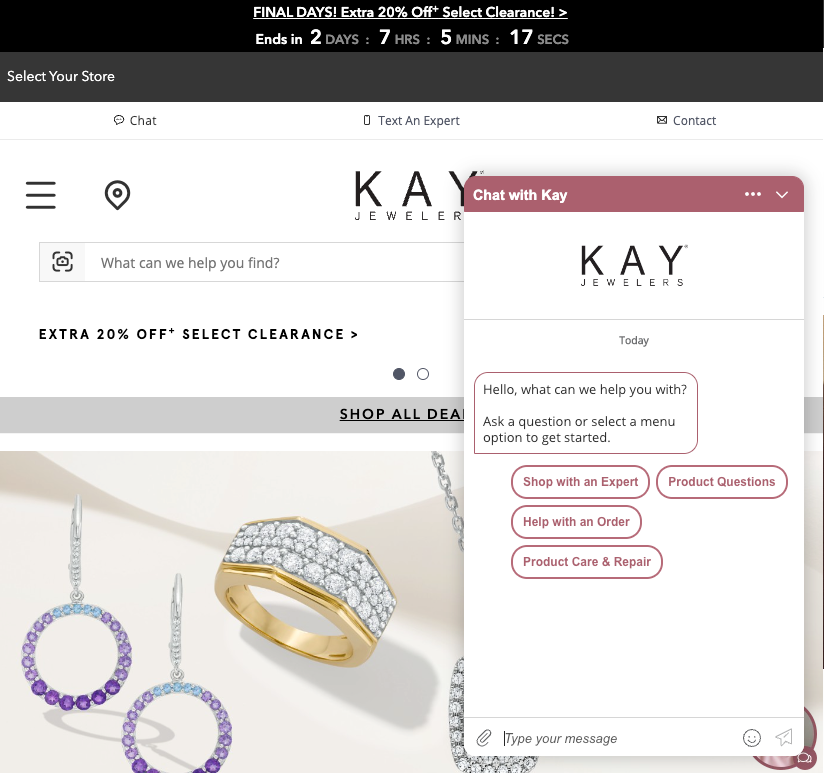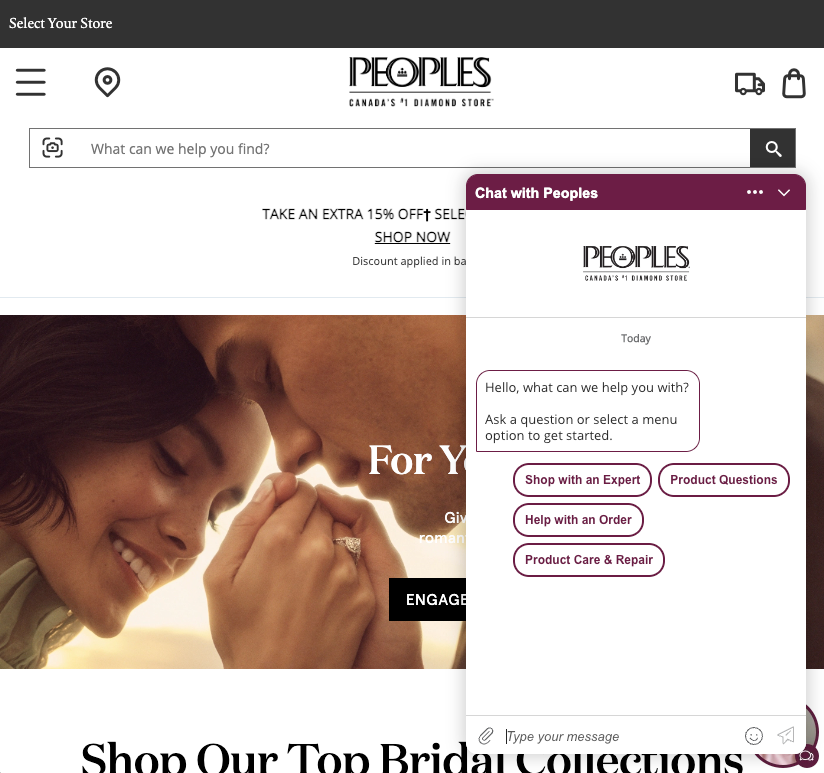 The UX Design Process Article
Good UX starts way before the stuff you can see. Article describing the elements of good UX.